Tableau Software
Learn how to create a variety of charts and maps using Tableau Software with this free online course.
Publisher:

Pavan Lalwani
In this course, you will learn about the visualisation tools that you will be able to create using Tableau Software. You will study the information that can be found in each chart before learning how to create them in the software. You will also examine the differences between Tableau and Excel. Throughout the course, video demonstrations are provided so you will find yourself familiar with the functions and layout of Tableau upon completion.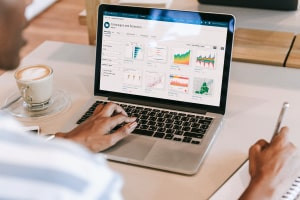 Duration

4-5 Hours

Accreditation

CPD
Description
Are you tired of manually creating charts, presentations and email updates in three different applications for a report that you will need to recreate every week or month? What if there was a tool that combined all of that automatically? This course will introduce you to that visualisation tool, Tableau. As you progress you will familiarize yourself with the software's layout through the video demonstrations provided. Throughout your learning, you will understand how Tableau compares to other software. In particular, you will be comparing Tableau to Microsoft Excel. Do you have any experience with Excel or any similar software? This course will teach you about the shared functionality between the two, as well as differences that can impact your end result. Discover the built-in functions and conditional formatting that you can use on your charts and data.
How many different presentations and visualisation tools can you think of off the top of your head? Much of your time will be dedicated to introducing you to the various charts, maps and tables that are available to you in Tableau. However, before you jump into the Tableau software you will learn what each chart is and the specific types of analysis that can be completed with the data provided. Once you have a solid understanding of their meanings you will be given simple step by step instructions on how to create these tools using Tableau. Along with the instructions are video demonstrations so that you will be comfortable with using the software yourself after completing the course. You will also learn about more advanced versions of these charts as you progress. Here you will study everything from horizontal bar charts to column charts with shapes that are also based on specific conditions.
The course also covers the methods that Tableaus provides so that you can manipulate and examine your data with a click or two of your mouse. You will gain an understanding of the table calculations, such as percent difference, percent of total and rank. Interested in changing the look of your chart? The steps to include the colours and images that you want to see on your chart are all covered too. You will be introduced to keeping and excluding data, while also learning how to export that data to your local machine and beyond. The course finishes with an overview of animating your charts, from column and line charts to controls so that your animation comes out exactly as you imagined it. Throughout this introduction to Tableau, you will form a solid understanding of the functionality and practicality of this software in the workplace for that weekly report. Start this course today to learn how to visualize your data in charts and maps that you create using Tableau.
Start Course Now