Sustainability and Climate Change
Learn about sustainable development, environmental sustainability and climate change in this free online course.
Publisher:

BCcampus OpenEd
This free online course on Sustainability and Climate Change will teach you the fundamentals of climate change and environmental sustainability. You will learn about the IPAT equation, different climate processes and principles, and the effects of greenhouse gases on climate change. At the end of this course you will understand how sustainable development can help to alleviate climate change and its associated risks.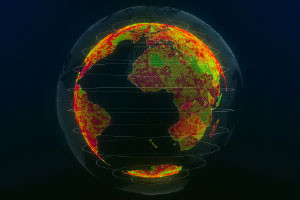 Duration

1.5-3 Hours

Accreditation

CPD
Description
Environmental sustainability is concerned with whether environmental resources will be protected and maintained for future generations. This free online course will introduce you to the concept of sustainability and how it is applied to today's world. Then, you will learn about the IPAT equation and the basic facilities needed before the IPAT equation can be applied. Next, you will learn about various patterns of human consumption and the major factors which play significant roles in the understanding of unsustainable impacts.
Furthermore, you will learn about various climate processes and principles as well as how they work. You will also be learning how scientists observe climate processes and how results from these researches show that humans are altering the physical properties of the atmosphere by producing greenhouse gases which increase its ability to retain heat.
Finally, the learner will look at a theoretical prediction of a warming world through increasing temperatures, and how to attempt to predict the climate of the future. This free online course will be of great interest to those who wish to learn more about sustainability, sustainable development, impacts of climate change, global warming, and for those who would like to develop a career in the area of environmental sustainability. Enroll in this course today and learn about a changing world.
Start Course Now