Supervision Skills – Managing Groups and Employee Interaction
Learn how to effectively manage common tricky situations in the workplace with this supervision skills course.
Publisher:

Advance Learning
This free online Supervision Skills course will teach you how to handle disagreements, arguments, and conflict at work. This course will teach you effective and tactful workplace management, including how best to deal with a variety of situations, take appropriate corrective action, and manage change in the organisation. Start this free online course today to build on your skills as a current or as a future supervisor.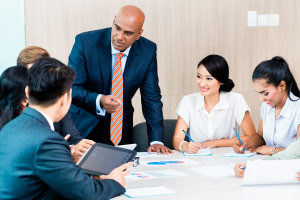 Duration

3-4 Hours

Accreditation

CPD
Description
This supervision skills course will start by introducing you to effective group and team management techniques. You will learn how to use KASH (Knowledge, Attitude, Skills, and Habits) to improve your team and to help resolve a conflict. You will then cover the topic of group dynamics and learn the characteristics of team design. You will also study team leadership and autonomy, learn how to organize effective teams, and understand important team roles and responsibilities.
Next, you will learn how to handle clashing personalities and how to take corrective action as a supervisor. The course will then give you some great skills for preventing and handling a grievance. You will then learn how to give constructive feedback that will benefit both the individual employee and the company as a whole. You will also learn how to manage change in the workplace as well as study the four practical guidelines for planning change and the transition curve.
Every manager dreams of developing and maintaining a productive workforce. This free online management course will teach you some really helpful strategies and techniques for doing just that. The course will be well suited to small business owners and aspiring managers who are seeking to improve their skills and develop their team and career. So, check out the course today, and discover some great strategies for developing a harmonious workforce.
Start Course Now