Strand 4 Leaving Certificate Higher Level Algebra - Revised
Get to grips with Project Maths for the Leaving Certificate with this course that's also open to anyone studying algebra
Publisher:

Advance Learning
This free online course will help Irish Leaving Certificate students who are studying Project Maths. Paper II is made up of algebraic questions, which is what this course will focus on. It will help you cover the essential topics and make you more confident. You can continually complete the exercises in this course and rewatch the information as much as you need, which makes it a very handy resource.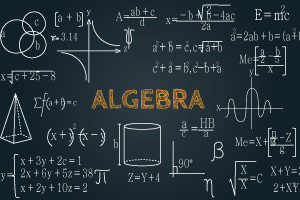 Duration

Hours

Accreditation

CPD
Description
The first module of this course focuses on expressions and formulae, including quadratic equations, simplifying surds, square roots and binomial expansion. The second module moves on to solving equations. This includes looking further into quadratic equations while also learning about simultaneous equations and the use of the discriminant. Module three is an expansion of module two and continues the in-depth look at solving equations. You will learn about roots, theorems and graphs.
Module four covers inequalities. The topics included cover some different methods used for solving inequalities including trial and error, algebra and graphical. The final module of this course covers complex numbers. This means looking at diagrams, writing complex numbers and cubic roots. While studying all these topics, you will also have a chance to test your knowledge and answer questions posed by the material. It is a real-life way of learning without having to rely on a teacher to get back to you a few days later.
If you're struggling to make something click when it comes to these maths topics, take your time and do one module at a time. You can go back over the subject as often as you like and once you get a question right, you'll feel an immense sense of accomplishment! Don't sit in silence hunched over a book when you could be engaging interactively with this helpful course. The days of grinds are behind us!
Start Course Now