This free online course on Getting started with Angular 5 will teach you about the basics of coding with Angular 5. The course will teach you about the angular components and its structure. You will also learn about the services and modules used by Angular, how to use them to create stylish and functional web pages as well as how routing works in Angular.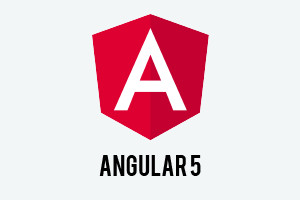 Duration

3-4 Hours

Accreditation

CPD
Description
This free online course on Getting started with Angular 5 will provide you with an understanding of the structure of Angular 5 and how to use it to code and build a quality web page. You will learn about using the Angular CLI tool to help install Angular and set up a project as well as how to explain the structure and building blocks of Angular. You will also learn about the class file and the template file of a component in Angular.
Furthermore, in this free online course you will be learning how to explain the navigation features of Angular routing and will learn about Angular services such as the getMovies( ) and getCharacters( ) services. Next, will you will be learning about designing stylish web pages that have a functional and user friendly layout. The course will also teach you about the three type of directives: directives with templates, students directives, and attributes directives. By studying this online course, you will be introduced to the pipes and how they can deliver a better UI.
Finally, this Angular 5 online course wraps up with the Angular forms where you will learn about the reactive forms and template-driven forms. Get started this online course today and learn to code a web page with Angular 5.
Start Course Now