Standard Reduction Potential in Corrosion
A free online course on deriving the Nernst equation and constructing a Pourbaix diagram for corrosive reactions.
Publisher:

NPTEL
This free online course on standard reduction potential in corrosion process teaches you about the relationship between free energy and the equilibrium constant. You will also learn about the derivation of the Nernst equation and be able to explain how to construct the Pourbaix diagram for reactions involving corrosion.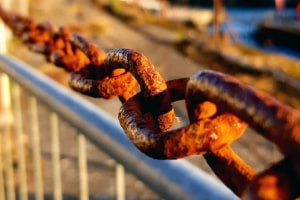 Duration

4-5 Hours

Accreditation

CPD
Description
Do you know what the relationship between free energy and the equilibrium constant is? Can you define the standard reduction potential as it pertains to corrosion? This useful course will introduce you to the step-by-step process for deriving the Nernst equation for any reaction involving corrosion. The standard reduction potential series for pure metals, and acidic and neutral solutions, will also be covered by the material.
This course then explains the various limitations and benefits of the standard reduction potential of pure metals, as well as the concept of 'concentration cell' formation. You will learn about the galvanic series, some examples of concentration cells, as well as the spontaneity of the corrosion process. This course will break down the construction and parameters of Pourbaix diagrams in corrosion for you.
Furthermore, you will get familiar with the Nernst equation, which can be expressed in terms of the pH levels of any corrosive reaction. Register now and you can start increasing your advanced knowledge of the chemistry of corrosion today.
Start Course Now