SQL Server Core 2016 is a free online course that offers a guide to installing and exploring the SQL Server Core. SQL is a critical programming language that has a host of applications when it comes to managing and handling data, especially structured data, and this course covers everything from the SQL Server Management Studio's Features, Data Tools and how to make use of them in SQL to how to configure the server using the Management Studio.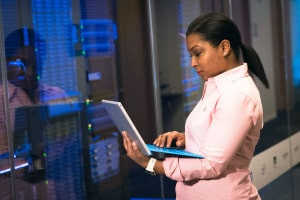 Duration

4-5 Hours

Accreditation

CPD
Description
What is SQL, SQL Server Core 2016 and what is it used for? These, and so many more questions are answered in this free online course. SQL Server Core 2016 is one of a long line of enterprise-class database servers and at the start of this SQL course you will learn its features, configurations and how this integrated development environment works for administering a SQL server and writing transact SQL code. The course covers installing and exploring the Sample Database and how when all the parts are correctly configured and programmed, they come together to implement the robust relational database features that can support a wide variety of application types. The next content covers the SSMS (SQL Server Management Studio), its features and functions and how to install SQL Server Data Tools (SSDT).
You will receive step-by-step instructions for installation and setup and learn about the various options and upgrades available. These options can be daunting at first and this free online SQL progamming course demystifies and practically explains all of them. This section leads into the Customizing Installation part of the course which, with the help of the installation wizard, explains how you get to the "Ready to install" page that briefly summarizes the next part of the installation process. The last part of this comprehensive course discusses all the SQL Server Management Studio (SSMS) basics and features and how this powerful tool assists in generating scripts. There are rich functionalities buried in the SSMS which includes Object Explorer, Query Editor along with the uses of Data Manipulation Language script, Data Definition Language. 
This SQL course is a great place to start if you're interested in SQL programming, how to use SQL Server Core 2016 or have career aspirations to be in Database Administration, coding or software development. These skills can be used in the broader IT operations and development operations arena and can open an even bigger set of professions in your career path.
Start Course Now