Software Testing - Black-Box Strategies and White-Box Testing
Gain a better understanding of how black-box testing and white-box testing work, with this free software testing course.
Publisher:

NPTEL
This free online Software Testing course will give you an in-depth understanding of Black-Box Strategies and White-Box Testing. Black-box testing is a software testing method used when you don't know the internal structure of its code. White-box testing method, on the other hand, is used when the internal structure is known to the tester. With this course, you will learn the types of errors these tests can be used for.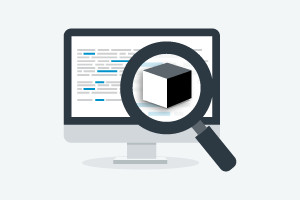 Duration

1.5-3 Hours

Accreditation

CPD
Description
Black-box testing is a software testing method that examines the functionality of an application without having to peer into its internal structures. Equivalence class and Special Value testing are strategies used for black box testing. This course will teach you how equivalence class testing divides the input data of a software unit into partitions of equivalent data from which test cases can be derived. You will also learn how to use Special Value testing and the process of Boundary Value Analysis testing.

Combinatorial testing is another Black-Box testing strategy that involves more than one attribute to test data, environments, and/or configurations. This course will teach you the three types of combinatorial testing strategies including Decision table-based testing, Cause-effect graphing, and Pair-wise or all-pairs testing. On the other hand, White box testing or structural testing is designed based on the code structure of the program. You will learn the two types of White-Box testing strategies, which Coverage-based and Fault-based strategies.

Software testing ensures that a product is built correctly and that it meets customer specifications. This is a vital part of any software release. This course will teach you software testing strategies for Black-Box testing and White-Box testing. Before taking this course, you need to have completed the previous Introduction to Software Testing course. If you have completed this course already, then dive into this new course now and start learning some powerful and practical new skills.
Start Course Now