Sociology Studies - Social Institutions
Study the roles of social institutions and how these roles influence society, with this free online sociology course.
Publisher:

OpenStax College
This free online Sociology Studies course focuses on social institutions. A social institution is made up of a group of people who have come together for a common purpose. They are a part of the social order of society and govern the behaviour and expectations of individuals. With this course, you will study the five major social institutions — family, education, government, economics, and religion — and how they evolve and change.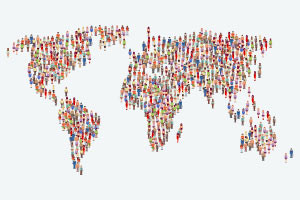 Duration

1.5-3 Hours

Accreditation

CPD
Description
To begin, you will learn about marriage and family as well as changes in marriage and family patterns. You will look into the prevalence of single parents, cohabitation, same-sex couples, and unmarried individuals as well as the social impact of changing family structures. You will then cover the sociological approach to religion and learn about animism, polytheism, monotheism, and atheism. You will then study power and authority, forms of government, and the main theoretical perspectives on government and power.

You will then study the main types of economic systems and their historical development. The course will cover the theory and practice of capitalism and socialism as well as globalisation and the economy. You will look into the cultural meaning and social construction of illness and the social construction of medical knowledge. The course will discuss social epidemiology, comparative health and medicine, and different types of health care available in the United States including their comparison with those of other countries.

Societies may differ in how their social institutions meet their responsibilities but they all have a common goal, which is to decrease the chaos and increase the structure of their society. They go by a set of norms and subsystems that supports their society's survival. This Sociology Studies - Social Institutions online course will give you a better insight on how social institutions contribute to the overall functioning and stability of a society.
Start Course Now