Small Business: The Business Plan
Get your business off the ground and secure funding by learning how to write a comprehensive business plan.
Publisher:

Saylor Academy
This free online course will familiarize you with the process of developing business plans. For new businesses, funding is a key factor and this course will help you decide what funding options will be best for your venture. Finally, you will learn about franchising, management models and how to effectively manage costs as a start-up. This course will equip fledgling entrepreneurs with pertinent business skills needed for success in the future.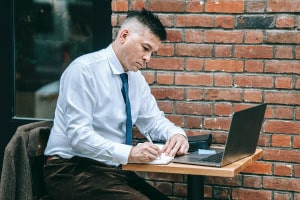 Duration

1.5-3 Hours

Accreditation

CPD
Description
This free online course will introduce you to business and management plan development, as well as other relevant aspects of business management for start-ups. It begins with a module on the concept of business plans; the recommended things to do when writing, organizing and formatting one, as well as what not to do. You will learn how to present it to an audience as one of the first steps of materializing a business plan is the process of attracting investors. This course will break down some types of investors, such as 'angel investors' and venture capitalists.
The course goes on to discuss contingency and due diligence in developing a proper business plan. Because nothing is given in the business world, it is only proper that a margin of error is provided when planning your business. This allowance in business planning is explained in the lesson on contingency planning. Next, you will learn about due diligence for professional investors and the legal aspects to consider. Study business operations and the types of legal business entities that exist. You will be taught the importance of the executive summary and the mission statement sections of your business plan, and how to write them as persuasively as possible. The last section takes you through lessons on management model types. You will learn about set-up costs for new start-ups and how to manage the financial requirements when starting a business venture. Lastly, you will be introduced to the concept of franchising, and its many aspects, as well as how to invest wisely in a franchise.
Like many endeavours in life, a business idea is nothing but wishful thinking if it has no plan to back it. The business plan is the framework upon which a business is built. It serves the purpose of guiding the entrepreneur in their decision making and also in selling the business idea to potential investors, partners or other stakeholders. As an entrepreneur looking to enter the business space, you must understand how to articulate your business plan succinctly, clearly and carefully, and this free online course will help you do just that.
Start Course Now