Six Sigma - Introduction To Taguchi Methods And Robust Design
Improve the quality of your manufactured goods by studying the principles behind Taguchi Methods And Robust Design.
Publisher:

NPTEL
This free online taguchi methods and robust design course will give you an introduction to Taguchi methods and robust design. Diverse industries such as engineering, biotechnology, marketing, and advertising use Taguchi methods to improve the quality of manufactured goods. With this course, you will learn how Taguchi methods, also known as Robust Design methodology, helps to improve productivity by considering noise factors and cost of failure.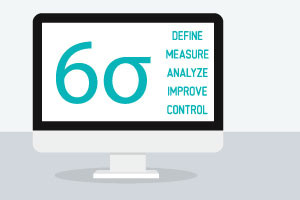 Duration

1.5-3 Hours

Accreditation

CPD
Description
This course will first introduce you to the Taguchi Methods, also known as Quality Engineering or Robust Design. You will study the typical QE applications and look into the DOE (Design of Experiment) which is the key tool to this approach. You will get to know the developer Genichi Taguchi and his mentor C. R. Rao, and study his key contribution, Robust Design, which allows products or services to function over a broad range of usage and environmental conditions.

You will then study the 3 steps of Taguchi's Product Design Approach encompassing System Design, Parameter Design, and Tolerance Design. You will learn that Taguchi's Experimental Factors Parameter design step identifies and optimizes the Design Factors. The course will teach you the parameters to look for when applying Robust Design as well as the weaknesses that one may encounter with the approach. The course will also look into the difference between Sensitivity Analysis and Robust Design.

Business entrepreneurs and managers in the field of engineering, biotechnology, marketing, and advertising will benefit from the principles behind Taguchi Methods and Robust Design taught in this course. They will learn the techniques and tools needed to improve the productivity of their organization while at the same time meeting their customers' needs and satisfaction. By the end of the course, your professional skills, and your résumé, will be at the next level. So why wait? Start your next learning journey, today.
Start Course Now