Shipboard Firefighting Principles
A free online course on various safety strategies for handling shipboard emergency fires and fire prevention strategies.
Publisher:

ADU
Sailing ships without proper knowledge of handling fire emergencies is risky to lives, ships and the environment. This free online course will teach you about shipboard drill training and emergency preparedness. It covers different firefighting strategies and procedures as well as personal safety measures to take. If you want to learn about sources of ignition, means of escape and fire prevention, then this free online course is for you.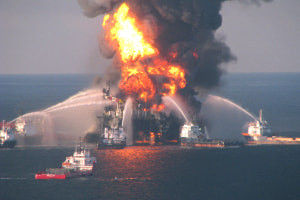 Duration

4-5 Hours

Accreditation

CPD
Description
'Shipboard Firefighting Principles' has been specially prepared to give you a comprehensive guide through the firefighting process on board ships. This includes the shipboard drills that are essential to prepare a ship's crew to face any emergency situation. Before sailing ships, it is important to understand the strategies for fighting various types of fire. This course will introduce you to the fire patrol system and SOLAS regulations for patrols in passenger ships, and also explains emergency signals on board. General emergency alarms and fire alarms are important on ships as they alert the crew on board and warn them of an emergency situation on the ship. These alarms are distinct from other sources of sound on board, and it is vital that staff be familiarized with the sound of these alarms so that they can respond to them. This course will teach you emergency preparedness and how to take necessary action.
What happens next after a fire alarm has been sounded? This course discusses in detail the actions to be taken after a fire alarm is sounded in a galley, cargo space, cargo tank or machinery space, amongst others. It distinguishes the various types of fixed fire extinguishing systems and their properties, and vividly illustrates the prevention of fire or explosions in the machinery space. Learn about closing appliances and stopping devices of ventilation in ships as a vessel fire safety measure. Discover the sources of ignition, fire prevention methods and key terms such as fire dampers, remote stop and quick closing valve. There are many hazardous non-cargo spaces near the deck and on board; some of which include the paint store, tankship pump room, deck store and deck machinery, battery room and others. This course discusses some of these vulnerable fire areas and how to deal with them. You will also learn about the automatic sprinkler system, from its types to component requirements.
The course further covers fire control, the muster list, as well as the different International Maritime Organization (IMO) signs and symbols. You will learn about how to work in enclosed spaces and with electrical equipment using the personnel safety measures covered in this course. The course also covers the basic communication mediums inside ships including the Global Maritime Distress and Safety System (GMDSS) communication equipment available. Searching for a casualty during a fire in a confined space is always hazardous, especially if that space is filled with smoke. You will be risking your life if you jump in blindly to rescue a fire victim without understanding the search and rescue techniques covered in this course. The learning outcomes in this course are crucial for students, researchers, marine operations managers, ship crew, marine engineers and anyone seeking to learn about shipboard firefighting principles. So, register for this course and start your next learning journey today.
Start Course Now