Safety in Construction: Fall Hazards
Learn about the guidelines for safety systems against major hazards in construction work in this free online course.
Publisher:

NPTEL
The complexities of construction work demand a continuous emphasis on safety. For engineers, and professionals interested in the field of construction, this free online course will introduce you to safety in construction work with an emphasis on fall hazards - one of the major causes of fatality. You will also learn about hazards workers face when working in trenches and tunnels and how to establish safety systems against these dangers.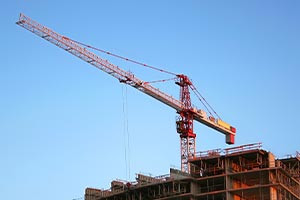 Duration

1.5-3 Hours

Accreditation

CPD
Description
Safety is an essential topic every construction professional needs to comprehend. This course on safety in construction will be introducing major hazards workers face while carrying out specific construction jobs. One of the leading causes of fatality is Falls. You will study the anatomy of falls and consider how these falls can be prevented through Fall Restraint Systems and Fall Arrest Systems. The course will then discuss the hazards associated with two major construction jobs - concreting and demolition. Hazards in concreting can be eliminated or prevented when erecting formwork by taking specific precautionary measures. Demolitions are inherently dangerous activities, and require proper planning to ensure the safety and protection of workers as well as the general public. Also, the proper procedures for the removal of debris and other materials will be highlighted.
Next, you will learn about safety when constructing Trenches and Tunnels. The dangers associated with excavation work are cave-ins, and safety procedures for excavations will be discussed as well as the proper handling of equipment in order to guard against these fatal hazards. The different methodologies available for tunnel construction work, and the safety systems that need to be set up to ensure work is executed safely is discussed. You will then be introduced to the OSHA guidelines for carrying out each construction task.
Furthermore, you will evaluate practical examples of actual construction work which will reinforce lessons learned throughout the course. As population size gets bigger, the demand for buildings and other projects is growing; this means the demand for competent construction professionals is growing as well. Innovation, creativity, and technology are increasing the dynamism of projects and therefore the need for safety. The safety skills you will acquire in this course are essential for every professional to possess and demonstrate, so start this course today.
Start Course Now