Ruby on Rails CRUD app development and TDD
Learn how to use Ruby on Rails to develop CRUD based web apps with this free online web application course.
Publisher:

Microsoft
This free online Ruby on Rails course will teach you about how you can develop web applications in an effective manner with Ruby on Rails, CRUD, and TDD. This course will discuss CRUD's 7 unique abilities and give you a strong understanding of how to avoid duplication of code. You will also learn how to organize your View files and use Rails to give enhance your View. Take this free online Ruby on Rails course and start developing today!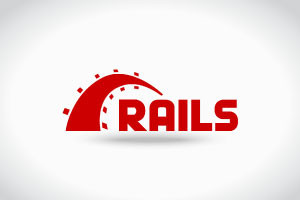 Duration

1.5-3 Hours

Accreditation

CPD
Description
What is CRUD? CRUD stands for creating, reading, updating, and deleting. By studying this course, you will learn that all CRUD applications have 7 unique actions which are the index, new, create, edit, show, update and destroy(delete). You will learn to write the different routes that your application uses in the config folder in the routes.rb file. You will also learn how partials allow Rails programmers to avoid duplication of code.

This course will then show you how Test-driven development (TDD) can test your application's features and functionality throughout development. You will learn how the Capybara tool can be used to emulate the way a human user would interact with the website. The course will also teach you how the Bootstrap can help in developing responsive mobile first projects on the web. Finally, you will learn how to create accounts for a user to register and login and out of your application including the process of hashing a password.

By learning how to use Ruby on Rails in developing modern web applications, you'll be taking your web development skills to the next level. Prior to taking this course, the student will need to have a good understanding of HTML and web app development. It is also required to have completed Alison's previous course on Ruby on Rails. If you have done so, now is the perfect time to start this course and keep your career progression moving!
Start Course Now