Ruby programming language is a great place to start learning programming basics because of its elegance and simplicity. This free online course allows you to learn the fundamentals of programming and web development as well as the uses of Ruby to write interactive programs or build scripts to speed up common tasks. Your learning includes understanding core object types such as variables, hashes, arrays and the various control structures.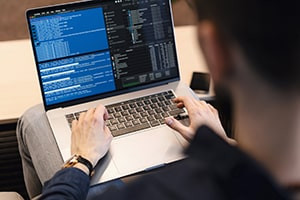 Duration

5-6 Hours

Accreditation

CPD
Description
If you would like to kick-start your coding career then Ruby object-oriented open-source programming language can help you broaden your skills. This elegant and simple coding language is easy to understand and flexible enough to be applied fulfil various development and programming needs. This free online course will provide you with the basics that you need to know to start coding with Ruby. This Ruby tutorial starts by walking you through the core object types: variables, hashes, arrays and then the various control structures, loops, conditionals and iterators. Additionally, this free online coding course explains scripting best practices and shows the power of using enumerables and code blocks as well as how to use your own custom methods.
What is covered next are the key features of Ruby including classes, methods, blocks and modules alongside some of the standard types like strings, arrays, hashes and regular expressions. You will learn Ruby tools and techniques needed to write real-world software, including testing, debugging and packaging your code. Your learning includes being able to explain how and when to incorporate RubyGems into Ruby applications, define RubyGems and state their uses, create a new file, pull data in from a file, add information to a pre-existing file and delete a file from a computer or server. 
Ruby is used mostly for building web applications, but can also help with data analysis, prototyping, and much more. Proficiency in Ruby and its accompanying framework, Ruby on Rails, is a marketable skill, with a growing demand for Ruby and Rails developers so enrolling in this course as a beginner or more advanced coder will open a new world of programming along with many job opportunities in the market.
Start Course Now