Robert Bresson: An Introduction
This free online course will introduce you to a highly regarded French filmmaker from the 20th century – Robert Bresson.
Publisher:

NPTEL
In this free online course, you will be introduced to Robert Bresson, a French filmmaker, who has the highest number (seven) of films in the Top 250 list of greatest films ever made; the list was published by Sight and Sound in 2012.You will get a brief insight into three of his films and the discussion in the course will equip you with the skills for film reviewing.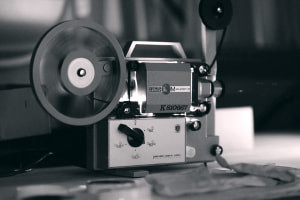 Duration

1.5-3 Hours

Accreditation

CPD
Description
Robert Bresson is considered to be one of the most highly regarded filmmakers in the international film world. He was a practitioner of the French New Wave cinema or the French Nouvelle Vogue, where the French filmmakers or the French masters, believed in casting non-professional or non-trained actors to get a performance which was low on melodrama. They believed in making low budget films, used hand-held cameras, preferred natural light to studio lights and opted for shooting live on locations. In general, they rejected the cinematic practices of the 1950s. This course will introduce you to Bresson's works: A Man Escaped (1956), Pickpocket (1959) and Au Hasard Balthazar (1966), which are examples of minimalism and spirituality in films. You will gain an insight into the influences on Bresson's films and the legacy of the French New Wave cinema, which allowed the audience a great deal of freedom to interpret a film on their own. You will get familiarised with terms like democratisation of films, auteur, auteurial voice, fluid camera motion and film noir in the first section of this course.
One of the films discussed in this course is Pickpocket. You will understand how Bresson was greatly influenced by Dostoevsky. Even though the most direct influence on Pickpocket was that of a Hollywood film, the main protagonist of the film was based on a character from Dostoevsky's Crime and Punishment. The title of this film has a negative connotation, but, you will learn that there is a moral existential theme. In the later section of this course, you will become familiarised with the general features of Bresson' works and study a detailed discussion on two more of his films– Au Hasard Balthazar and A Man Escaped. You will also make a detour to Hollywood as you learn about canon and canonical text in cinema. The French critics admired the technique of Orson Welles, who directed the canonical film, Citizen Kane (1941). The auteurs, Alfred Hitchcock and Howard Hawks, were also held in high regard by the French critics. Thus, a short discussion on canonical films of the international cinema will help you to understand the yardstick by which a film quality is assessed.
Bresson made a little more than a dozen films in a career spanning for almost forty years. Yet, he is embraced by the cinematic revolutionists of the French New Wave, which was a film movement from the 1950s to 1960s and one of the most influential in the history of international cinema. Bresson took exquisite care with the making of his films, which have the evidence of his attention to the minutest of detail. Thus, this course will enrich you with an insight into some of the great works in international cinema. As a cinephile, you will benefit from this study and may be motivated to further advance your career in film journalism. The media landscape is known to be in constant flux and the positive thing is that it can offer numerous opportunities in this branch of journalism or writing. Film critics analyse films and produce reviews and articles for newspapers, magazines, radio, TV, social media channels and websites. This course will help you to understand some of the finer nuances of filmmaking and aid you in becoming a more informed writer as a step towards a career as a film reviewer or critic. Why wait? Enrol in this free course.
Start Course Now