Robert Bresson: An Introduction
This free online cinema course introduces you to Robert Bresson, a highly regarded 20th century French filmmaker.
Publisher:

NPTEL
Meet iconic French filmmaker Robert Bresson in this free online cinema course. Bresson has the highest number of films in the 'Sight and Sound' list of the 'Top 250 greatest films ever made' at an impressive seven, which helps to illustrate his immense contribution to world cinema. We examine three of his films on their own merit and also to equip you with the skills required to analyze cinema from every shore.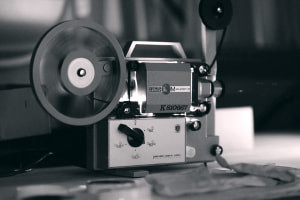 Duration

1.5-3 Hours

Accreditation

CPD
Description
Robert Bresson remains one of the world's most highly regarded filmmakers. He was a practitioner of French New Wave cinema (also called 'French Nouvelle Vogue'), where the French filmmakers believed in casting amateur actors to get a performance that was low on melodrama. They believed in making low budget films, used hand-held cameras, preferred natural light to studio lights and opted for shooting live on locations as they rejected the orthodox cinematic practices of the 1950s. This course analyzes some of Bresson's works: 'A Man Escaped' (1956), 'Pickpocket' (1959) and 'Au Hasard Balthazar' (1966), which are examples of minimalism and spirituality depicted in films. We explain the influences on Bresson's films and the legacy of French New Wave cinema, which allowed the audience a great deal of freedom to interpret films on their own. We define terms like 'democratization of films', 'auteur', 'auteurial voice', 'fluid-camera motion' and 'film noir'.
The course begins with 'Pickpocket', which was greatly influenced by Fyodor Dostoevsky's 'Crime and Punishment'. The title of this film has a negative connotation but we dig deeper to find moral existential themes. We then move on to 'Au Hasard Balthazar' and 'A Man Escaped' while making a detour to Hollywood as we explain the ideas of canon and canonical text in cinema. The French critics admired the technique of Orson Welles, who directed 'Citizen Kane' (1941) and the auteurs Alfred Hitchcock and Howard Hawks so we discuss international cinematic norms to help you to understand what drives film criticism.
Bresson made thirteen films in a career spanning almost forty years and was embraced by the cinematic revolutionists of the French New Wave, which spanned the 1950s to 1960s and was one of the most influential film movements in the history of international cinema. Bresson took exquisite care with the making of his films and we examine them in depth to help you appreciate his attention to the minutest of detail. This course offers insight into some of the great works in international cinema and suits any cinephile or aspirant film critic. The media landscape is in constant flux and offers a wide range of opportunities to those with flexible skillsets. This course can enrich your understanding of the finer nuances of filmmaking and make you a more informed writer about cinema and culture.
Start Course Now