Risk Management: Managing Life Cycle Risks - Revised
See how age, health, employment and environmental factors affect life cycle risks related to premature death, longevity.
Publisher:

Saylor Academy
There are many life cycle risks that can have a serious impact on your wellbeing if you are not prepared for them. In this free online course, you will see how to identify these life-changing situations and understand the different circumstances around social security, pooled insurance and benefits for retirees.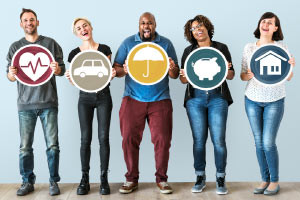 Duration

Hours

Accreditation

CPD
Description
There are three main classes of risks associated with the human life cycle: premature death, longevity and wellbeing. This course starts by outlining the different ways mortality risk can negatively impact one's life. You will learn how mortality and life-expectancy tables are used for assessing the probability of premature death. Study the role of interest rates in retirement planning, and discuss how health risks and medical costs form major parts of life-cycle risk.
You move onto the main issues and global trends regarding social security programmes and learn how social security benefits have moved from fully funded to pay-as-you-go. The material also discusses the difference in benefits between early and late retirees, and you will learn why extended life expectancy and lower birth rates can cause a funding burden. See why the concept of 'pooling' is critical to life insurance, and examine the difference between the reserve and face amount of a life insurance policy.
Individuals face a lot of risks as they progress through their lives, so knowing how to manage some of the big ones can make a real difference to a person's wellbeing. By the end of this course, you will understand the most important risk management trends in the modern world and how they play a part in everyone's lives. This is truly useful knowledge that can make a real difference to your future. So, enrol in this free risk management course today and start learning something really valuable.
Start Course Now