Revision Guide: How to Prepare for Exams
Learn how to use revision guides and effective revision strategies to get better grades in this free online course.
Publisher:

Ross Maynard
Schools and parents invest enormous amounts of money buying revision guides for students, but many do not know how to use them effectively. This free online course will teach you how best to use revision guides, effective revision strategies, and how to prepare a revision timetable. You will also learn how to summarize your notes and discover the importance of giving your mind a break during revision to attain much better grades. Enrol today.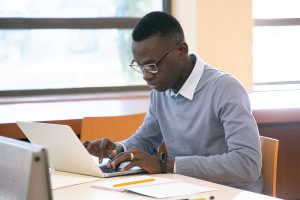 Duration

1.5-3 Hours

Accreditation

CPD
Description
Revision is about going through your reading materials to refresh your memory and check your understanding of the subjects before exams. Your upcoming exams may seem like the end of the world, but there is no reason to be anxious about exams. Are you looking at your reading materials and wishing there was a simple way to revise for your exams? This free online course will teach you some of the best techniques to help you pass your exams. Learn to prepare your revision timetable to help you organize your time and materials to become well prepared. Find out how to start your day on a positive note to stay in control of the situation and reduce those feelings of overwhelming anxiety.
Further, you will discover the importance of summarizing your notes and see some ways to summarize your notes to help you retain information and reduce your materials to fewer pages for easy revision. Discover the benefits of giving your mind a break during revision and what you can do to prevent study fatigue and improve your focus and attention. Gain a good understanding of the examination practice to make sure you are clear about what your examinations involve, how questions are structured and how you will allocate your time. You will learn ways to get higher grades in your exams and a simple technique to reduce your stress and boost your learning.
Performance in exams can have a significant bearing on your final degree classification and your career. Many students experience anxiety and dread sitting for exams. Revising well helps ease worries and ensure you can focus on making the most of the opportunity and achieve good grades. Learn effective revision strategies to become less likely to encounter stress or do last-minute cramming, reading all night at home or in the library. Revising makes you feel prepared, confident and in a better position to answer the test questions. This course is suitable for undergraduates and postgraduates students and just about anyone sitting for exams. Managers and other persons preparing for professional exams can also benefit from it. Start learning today and get better grades in your exams.
Start Course Now