Psychology - Development of Its Major Areas, Methods and Schools of Thought
Gain better insight into psychology with this recap of its major areas, methods of research, and schools of thought.
Publisher:

NPTEL
This free online psychology course teaches you about the development of the main schools of thought in modern psychology. Psychology helps in understanding oneself, relationships with others, and human dynamics at the workplace. With this course, you will learn about the different fields of psychology, the major milestones that have been made, the different methods that can be used in research, the different schools of thoughts, and more!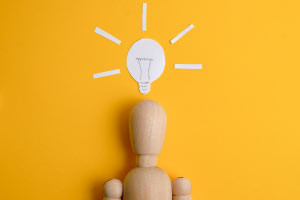 Duration

1.5-3 Hours

Accreditation

CPD
Description
This course begins by discussing the importance of the study of psychology. It does not necessarily make you psychologically healthier but the knowledge gained is likely to positively affect your interpersonal relationships, family, and work. You will then study the different divisions of the American Psychological Association and look into the emerging fields of psychology as well as the major milestones of psychology. With this course, you will also learn that there are over 50 different divisions of psychology.

You will then study the different research methods such as observation method, case study, survey, experimental groups, and field experiments to name a few. This course will also discuss the tools used in psychological research such as Unstructured interviews, Structured interview, and Questionnaires. You will also be introduced to the different schools of thought that have been popular throughout the years including renowned names in psychology including Rene Descartes and Gottfried Leibnitz.

Gain a deeper understanding of psychology and its history with this free online course from Alison. Upon the completion of this course, you will learn the importance of psychology in helping identify the dimensions of human behaviour and in coping with situations of daily life. You will also get to know the people who popularized the different schools of thought. Take this free, online course today to expand your knowledge of psychology.
Start Course Now