Protect Your PC against the NotPetya Cyber Attack
Learn about the latest cyber-weapon attack, NotPetya, and how to protect yourself against a cyber-attack.
Publisher:

Advance Learning
This free online cyber security course will teach you everything you need to know about the NotPetya Cyber Attack. NotPetya was first identified on June the 27th 2017 and assumed to be ransomware. This course will teach you how NotPetya functions, how to avoid falling victim to it, and why NotPetya has been classified as a cyber-weapon. You will also learn about EternalBlue and its role in the creation of WannaCry, Petya, and NotPetya.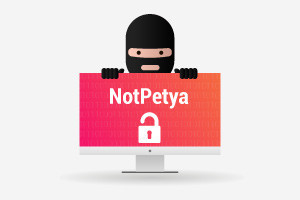 Duration

1.5-3 Hours

Accreditation

CPD
Description
First, you will be introduced to Petya malware. Petya is a family of encrypting ransomware that targets Microsoft Windows-based systems. It was first discovered in 2016 and infects the master boot record to execute a payload that encrypts a hard drive's file system table which prevents Windows from booting. You will then look at the NotPetya attack that took place on June 27th, 2017, which is said to be the most devastating cyber attack in history.

Next, you will examine the EternalBlue exploit and its role in the creation of Wannacry, Petya, and NotPetya. You will learn who developed the EternalBlue exploit and look into the Shadow Brokers hacker group. Finally, the course will teach you how NotPetya gains access to your system, the effects that this will have on your computer system, and the preventative measures you can take to avoid a NotPetya attack.

Individuals and companies big or small rely on the computer for their day to day business activities. A glitch in the computer system will not only disrupt workflows but may also result in serious financial losses. This makes it essential to learn to protect oneself from NotPetya and other ransomware and cyber attack malware. Don't wait for something as dire as the NotPetya cyber attack to hit you. Take this course now and learn how to protect your computer systems today.
Start Course Now