Professional Bookkeeping and Accounting 4 - The Trial Balance and More
Free online Payroll course about Journal entries, calculating Payroll, Taxes, Control Account and Trial Balance.
Publisher:

The Excel Club
In this free online bookkeeping and accounting course, you will learn how to prepare and Record Journals, calculate Gross and Net Pay, understand the need to collect Taxes from Payroll, reconcile Control Account and prepare a Trial Balance. Start this Professional Bookkeeping and Accounting 4 course today - a comprehensive course for those that need to prepare Journals, payroll, control accounts and a Trial Balance.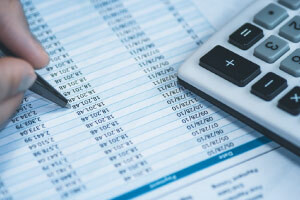 Duration

1.5-3 Hours

Accreditation

CPD
Description
In this course we are looking that the accounting steps needed to create a trial balance from the daily transactions. We will look at the need for journals and we will also produce and prepare the journals day books to record both incoming and outgoing monies.
Next, we address the preparation of the payroll. We will look at calculating gross pay and net pay and we will also look at the need for employers to deduct payroll journals. After this we will then prepare the payroll journals and enter the transactions to the general ledger
You will now be introduced to Control accounts: their function and how to use them. The final area we will cover is the preparation of the Trial Balance, which beings together a summary of all the transactions for a give period. And as it is crucial that the debits and credits balance, we will look at the steps you can take it if does not balance. Start this course today and improve your bookkeeping and accounting skills and knowledge.
Start Course Now