Procrastination Solution – Beat Procrastination
Learn how to beat procrastination and boost productivity dramatically with this free online course!
Publisher:

Advanced Ideas
In this free procrastination solution course, you will learn about how you can transform your life by overcoming procrastination! This self-help course covers all the major skills you need to beat procrastination and get your life back. In this training, you will learn: 1. Pros and cons of procrastination 2. Find & eliminate timewasters & distractions 3. Organizations & efficiency 4. Sequence tasks to improve outcomes 5. Expert advice and more!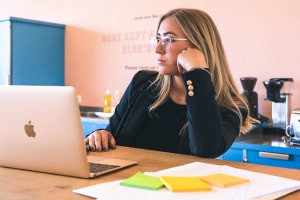 Duration

1.5-3 Hours

Accreditation

CPD
Description
In this free online procrastination course, you will learn how to finally overcome procrastination, instead of it beating you.
In the first training section, you will learn the secrets of how your brain and brain chemistry works against you to create procrastination. You will learn how to notice when this is happening and specific ways to handle this problem effectively. You will be shown how your brain is designed to cause procrastination and why it is difficult to overcome. You will be given specific techniques and strategies to help overcome these obstacles effectively.
You will also be taught how to organize and prioritize work in specific ways that are designed to beat procrastination and boost productivity. You will be shown the exact strategies that experts and highly successful individuals use to beat procrastination. This procrastination training will show you ways to get into mind states that will help you overcome procrastination and get more done with less effort. We will show you how to set up your tasks in such a way as to avoid distractions and feel greater accomplishment. You will learn how to say no to distractions, time-wasters, and unnecessary tasks.
This course is perfect for anybody looking to beat procrastination and boost productivity. This course has unique insights and strategies to help you beat procrastination and be massively successful. If you want to be more productive, with less effort, this is the course for you. The unique insights and strategies in this course can help you defeat procrastination once and for all. Excellent course for business managers, students, entrepreneurs, and anybody who wants to be more productive and get farther in life with less struggle.
Start Course Now