Polish for Beginners
Explore basic sentences and vocabulary skills on your journey to mastering Polish Language in this free online course.
Publisher:

Stay Curious Media Ltd
This free online course will help you improve and gain confidence speaking Polish. You will discover how to introduce yourself, communicate with good manners and engage with native speakers through the lessons taught. It highlights the language structure teaching you about verbs and noun forms for simple sentences. You will also learn vocabulary covering a variety of topics including food, animals, colours, and expressing emotions. Enrol today.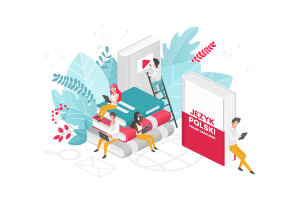 Duration

1.5-3 Hours

Accreditation

CPD
Description
Polish is the official language of Poland, a country located in central Europe; there are over fifty million people who speak polish worldwide, with over thirty-eight million living in Poland. As more people all over the world seek to travel for school, leisure, or business, learning a new language for many has become pertinent and this course was designed with the absolute beginner in mind. You will start by learning the thirty-two alphabets of the language with their unique pronunciations. The course is structured to teach you simple vocabulary words, their meaning and their application in simple sentences.
The first topic begins with greetings, where you will learn to introduce yourself and others; we will discuss how to speak politely, showing good manners in different scenarios such as when you bump into someone accidentally or request coffee from a waiter. You will then learn about a variety of topics that relate to simple everyday living including food, animals, colours, and exercise. When it comes to food and other nouns, in Polish, they take on the gender forms of masculine or feminine and in some cases remain neutral. We will therefore discuss how to apply the right gender to nouns, the Polish verb structure, and then put them together to form sentences for communicating properly.
Following will be revision lessons for all the content learned earlier, giving you a good opportunity for more practice. We will then move on to discuss language and vocabulary on other topics such as the Polish way of telling time, days and months of the year, expressing emotions, describing people's personalities and physical characteristics; you will learn about the different rooms in a house and the activities done there. Also included are vocabulary words and language for shopping at the supermarket and getting directions. With this easy free course, you will be well on your way to mastering the Polish language. Start learning today!
Start Course Now