Poetry in the Victorian Era
This free online course teaches you about the Victorian Era in Poetry and influential poets of this time.
Teaching & Academics
Free Course
The Victorian era of poetry is a period of significant social change and a massive expansion in poetry. The Victorian era is considered for its realism and focus on science and technology. You will learn about the different forms that poems take on and the different poetry characteristics during this era.Consider poets such as Robert and Elizabeth Browning, Lord Alfred Tennyson, Matthew Arnold, and Gerald Hopkins and discuss their influence.
Take this certificate on your own.
Start now and learn at your own pace.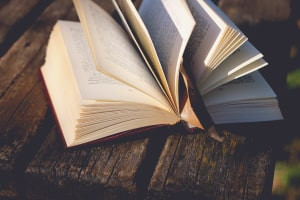 Description
Why is Victorian era poetry relevant? Besides this period being an era of social change and unparalleled expansion of poetry, the Victorian era is considered the link between romantic poetry and poetry in the modernist era. Understanding Victorian poetry is crucial for understanding part of romantic and modernist poetry. If you are looking for an analytical approach to Victorian era poetry, this course is for you. It begins by introducing Victorian poetry and its poetic forms. It is important to note that dramatic monologue is a vital feature of this era and is intensely focused on during this course. The first of the poets studied in detail is Lord Alfred Tennyson, where you will examine the historical and literary context he wrote his poems to understand his poetry.
The course then looks at Robert Browning and Elizabeth Barrett Browning who were successful poets in their own right before marriage. Robert Browning is considered the master of the dramatic monologue, one of the Victorian era's main poetic forms which makes man an important figure to study. You will look at his life before his marriage to Elizabeth Browning and how this affected him to create these poems. Consider Elizabeth Browning and her contribution to poetry during this era. She was a well-known and respected poet before her marriage to Robert Browning. Contemplate how her gender played a role in her missing out on the higher level of recognition that she should have received at the time. During the section of the course, you will look at two of her poems and their significance.
Finally, you will study two poets; Matthew Arnold and Gerald Hopkins. Along with Robert and Elizabeth Browning, and Lord Alfred Tennyson, Matthew Arnold and Gerald Hopkins are considered noteworthy poets during the Victorian era Again, you will look at their historical and literary context to deeply understand their poems unpacked in this course's final topic. After looking at these particular poets during this time, you can consider understanding the Victorian era in poetry as the link between romantic and modernist poetry. Suppose you are fascinated with poetry and the progression of movements. In that case, this course is for you. You will learn the tools necessary for analysing and studying poetry in this eras. Start the course, become an authority in the Victorian era's poetry today, and to begin putting a positive perspective on this higher form of art.
Start Course Now