Poetry in the Elizabethan Era
This free online course teaches you about the Elizabethan Era of Poetry and the different forms of poetry at this time.
Teaching & Academics
Free Course
The Elizabethan era is famous for bringing about incredible creative writers and influencers such as William Shakespeare. In this free online course, you will learn about the historical and literary contexts that brought about these poets. You will also learn about the different forms and functions of poetry during this time, with special focus on the Sonnet's various forms. This course will also introduce you to other great poets and sonneteers
Take this certificate on your own.
Start now and learn at your own pace.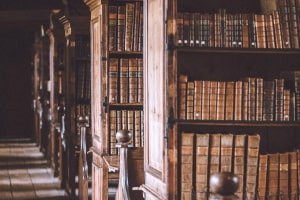 Description
The Elizabethan era is a period in history when Queen Elizabeth reigned between 1558 and 1603. During this time, poetry was at its golden age. This era is categorised by its sonnet. The Elizabethan era was littered with sonnets of many different forms using translations from other languages. The course begins by introducing the Elizabethan era and talks about all the diverse poetic structures that were present during this time. It also reviews the many forms and the importance of the different forms of sonnets. Sonnets were a prevalent poetic form during this time, so what is their significance? During the section, you will learn about the significance of sonnet's and how they are relevant today. You will also learn about the important poets during this period and the role they played in making this era the blossoming age of poetry.
If you enjoy the theory of the Elizabethan era, then you will enjoy learning about these significant poets. I am sure you have heard of Sir Thomas Wyatt and his poetry? In this course, you will continue to learn about this poet and his exceptional work. Suppose you have ever heard of the Spenserian sonnet? In that case, you will be excited to learn about Edmund Spenser, the Spenserian sonnet creator, and how he came up with all the variations of this particular sonnet. The course also unpacks two sonnets from Edmund Spenser and analyses them to recognise their significance. The course also looks at many other lesser-known poets than the great Edmund Spenser and Sir Thomas Wyatt. You will learn about Michael Drayton, Samuel Daniel, and Henry Howard: The Earl of Surrey before moving on to the well-known William Shakespeare.
Finally, you will look at the incredible creative works of William Shakespeare. Who was William Shakespeare, and why was he so important? The course introduces Shakespeare and talks about his literary and historical contexts to understand who he was and his poetry. Shakespeare mastered the sonnets and even began to create the Shakespearean sonnet, which was unique to him. Shakespeare wrote many sonnets and perfected their forms. In this section of the course, you will unpack and analyse and study two of his great sonnets. If you are wondering why it is important to understand sonnets in this era of poetry, you will be excited to learn that the significance of a sonnet can help you strengthen close reading skills and analytical skills for a better appreciation of poetry as a whole. Start the course today, and become an expert in Elizabethan poetry and its significance.
Start Course Now