Poetry in the Elizabethan Era
Explore the time and works of the great Elizabethan writers, from Wyatt to Shakespeare, in this free online course.
Publisher:

NPTEL
This free online poetry course covers some key creative figures of the Elizabethan era, including William Shakespeare. It will introduce you to the historical and literary context that shaped these artists. We will explore various poetic forms and functions made famous during this period, with special focus on the sonnet. This course will deepen your understanding of language and how to wield it.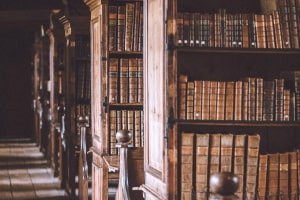 Duration

3-4 Hours

Accreditation

CPD
Description
The reign of England's Queen Elizabeth between 1558 and 1603 is widely seen as a poetic golden age. The course introduces you to the Elizabethan era and explains how context affected contemporary emerging poetic forms, beginning with the sonnet. The Elizabethan era was littered with sonnets of many different forms, including translations from other languages. This course expands on the details of various forms of sonnet and traces their significance to the present. In doing so, we will meet many of the famous poets whose legacies endure today.
The sonnet was introduced to England by the pre-Elizabethan courtier poet Sir Thomas Wyatt and this course delves into the impact of his intricate work on world literature. You will then encounter Edmund Spenser, who created an entire new form of sonnet, as we unpack two of his famous works to find their meaning and importance. Close attention will be paid to Michael Drayton, Samuel Daniel and Henry Howard before we move on to the undisputed giant of his age: William Shakespeare.
His plays made him a household name but Shakespeare was also a prolific poet and even created his own Shakespearean sonnet. We will together unpack and analyse two of his great poems and place them in the wider context of his day. Beyond providing a glimpse into an evocative time and place, close study of Elizabethan sonnets will strengthen your reading and analytical skills for a better appreciation of poetry and language as a whole. Beyond their famed beauty and wisdom, these works offer insight into the very bones of English and its usage.
Start Course Now