Plant Location and Organization of Facilities in Industrial Engineering
Study how to apply tools and techniques of plant location and the organization of facilities in this free online course.
Publisher:

NPTEL
Plant-building designs and layout affect almost every aspect of a manufacturing facility and various designs offer different advantages and disadvantages. This free online industrial engineering course offers an in-depth look at understanding the techniques, functions and applications for optimal factory location and the effective organization of productive manufacturing facilities.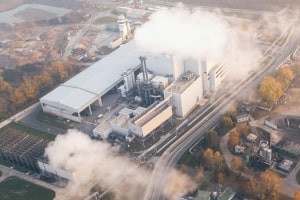 Duration

4-5 Hours

Accreditation

CPD
Description
Industrial engineering is present in almost all sectors in one way or the other and this course teaches you the fundamental theories of plant layout, as well as the organization of facilities in industrial engineering. This industrial engineering course will introduce you to the functions, tools, techniques and applications of different facilities and the elements that need to be arranged in a plant or factory. You will also analyze the types of layouts (such as combination, fixed and cellular) as well as the different layers and levels in an organization. The course then covers factors that should be considered when choosing a particular location, especially how locations can be selected so that the business is best-placed to offer its products to customers.
Once that base content is covered, you will analyze the cellular layout and how the facilities or machines are arranged to minimize costs and the reduction of movement needed in the production of goods and services. You will then move on to the requirements and needs fulfilled by the material handling system, and its overall objectives and design.
One of the most important parts of the course will introduce you the factor rating method for the selection of the site, features of the break-even analysis method in industrial engineering, as well as how the load distance method can be used in the site-selection process. Learning these skills is of great benefit to all levels of staff working in plant-manufacturing and/or industrial engineering, so if you would like to increase your industrial engineering skills and learn how to select a suitable site or location and conceptualize how a plant or factory can be laid out and developed, then enrol today.
Start Course Now