Phases of Modern Art
Free online course on the design features of modern art as well as architectural features of post modern architecture.
Publisher:

NPTEL
The free online phases of modern art course will introduce you to the architectural features, inspiration and design timeframe of the monolithic, tensile and shell, brutalism and metabolism movements of modern architecture. You will also learn about the timeframe and design features of the impressionism, fauvism, and surrealism movement in modern art as well as the architectural and design features of some post modern architecture movements.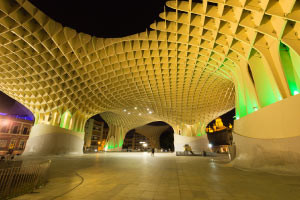 Duration

4-5 Hours

Accreditation

CPD
Description
In this course, you will learn the timeline and architectural features in the monolithic movement of modern architecture and design. The architecture features as well as the timeline of evolution of the tensile and shell movement of modern architecture will also be covered. Then, the course will look at the brutalism movement in modern architecture as well as the metabolism movement which occurred at the same time as the brutalism movement.
You will also learn about the architectural features and timeline evolution of the neo-brutalism movement along with some notable architectural works under this movement. Also, the internationalism movement will also be explained in terms of their design features along with the features of the fauvism and surrealism movements of modern art. Lastly, the course will give an explanation of the beginning of the post modern era of architecture and the various inspirations of this design era.
This course is helpful for learners aiming have a detailed knowledge of various movements that have occurred in modern art and the post modern architecture era. Starting this course will enable you understand how post modern architecture and art design has evolved over the years as well as the various movements of the era.
Start Course Now