Occupational Hygiene - Biological, Physical and Environmental Hazards
Gain a better understanding of biological, physical, and environmental hazards with this occupational hygiene course.
Publisher:

Advance Learning
This free online Occupational Hygiene course will teach you about biological, physical and environmental hazards encountered at work. Occupational hygiene is the practice of anticipating, recognizing, evaluating, and controlling environmental hazards in the workplace. With this course, you will learn how to prevent injury, illness, impairment, and other negative effects on the well-being of workers and the public.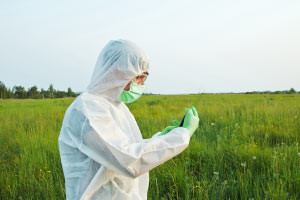 Duration

1.5-3 Hours

Accreditation

CPD
Description
This course will first discuss biological hazards and the harmful effects of chemical and biological agents in the human body. You will learn the fundamental differences between chemical and biological hazards and look into the three main categories of biological agents. You will also study the two key features of sound and learn how to control the level of noise and vibrations in your environment in order to prevent you from dangerously excessive noise exposure.

Next, you will study the way human bodies react to thermal environments. The course will discuss ionising and non-ionising radiation and their attributes. You will also learn about ergonomics and the areas of the body that are affected by unsafe manual handling. The course will then discuss how behavior and culture can affect workplace hygiene and teach you the necessary steps for ensuring a safe working environment. Very importantly, you will also look into work-related stress and its management.

Maintaining a workplace that has an acceptable standard of environmental quality is the task of every reliable occupational hygienist. This professional has to ensure that there is clean and potable water supply, safe air, efficient waste disposal, and protection of food from biological and chemical contaminants. Such professionals are highly valuable in the modern workplace. So, check out this course, and gain the knowledge you need to become an effective Occupational Hygienist, today.
Start Course Now