New Microsoft Excel Functions for 2021
Learn how to use the various new MS Excel functions introduced in MS Office 365 with this free online Excel course.
Publisher:

Ross Maynard
This free online course will teach you about the various MS Excel functions that have been added to Office 365 and you will learn about dynamic arrays, their importance in MS Excel and how to use them. Other key learning areas include the importance, syntax structure, and numerous examples of functions like RANDARRAY, SORT, FILTER, CONCAT, IF, and SWITCH along with how to master the skills needed to create powerful management reports.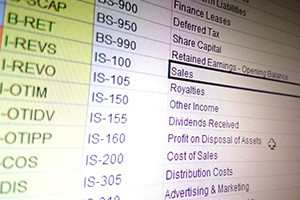 Duration

1.5-3 Hours

Accreditation

CPD
Description
Every day, businesses all over the world generate massive amounts of data. This data is useless unless it is sorted and organized in order to extract meaningful information from it. Excel is one of the tools used by businesses all over the world to extract this valuable information and generate meaningful reports. Excel is a powerful tool that is used not only by businesses but also by individuals for personal purposes, such as maintaining and tracking expenses. People who are skilled with this tool are in high demand and have an advantage in the job market over those who are not. MS Excel is a data organizing and calculation program which is capable of analyzing data, computing statistics, creating pivot tables, and displaying data in the form of a chart or graph and this free online Microsoft Excel tutorial will explore some of the newer advanced features.
The use of functions is a powerful tool provided by MS Excel and these mathematical formulas allow quick and precise processing of data that would otherwise be time-consuming to do. This Microsoft Excel certification focuses on these powerful functions and the reports that can be generated by using them. A function has three basic parts: the '=' sign which signifies the start of the function, the function name and the parameters or arguments and each of these parts plays an important role in the proper execution of the function. This particular Microsoft Excel training course will focus on functions like RAND, RANDBETWEEN, RANDARRAY, and other functions like SEQUENCE, SORT, FILTER, CONCAT, TEXT-JOIN. You will discuss the intricacies of these functions including practical examples so you can see these functions in action. Some other important bits covered in this free Microsoft Excel training will teach you how to generate lists, sort complex data as well as filter important information from a pool of data which has vast business applications.
Learning MS Excel functions makes your work easier, more efficient, and improves the quality of your reports and other information sheets. If you want to know how to use these new formulas and functions to increase your productivity exponentially, then you should enroll for this Microsoft Excel online course. These in-demand technical data processing skills will work for you as a business professional in anything from business management, to business administration and finance and this course would be ideal in order to improve the speed and quality of your work as well as the value that you add to your team.
Start Course Now