Neuroscience of Attention and Memory
Learn about the neural mechanisms that enable attention processing and memory formation in this free online course.
Publisher:

NPTEL
In this free online course, you will learn about the neural mechanisms and structures that enable the exhibition of attention and the formation of memories in the brain. The stages involved in learning and the different types of memories will be highlighted. This course will also feature some models and deficits of attention and memory. Anyone with an interest in neuroscience, psychology or brain function will benefit from studying this course.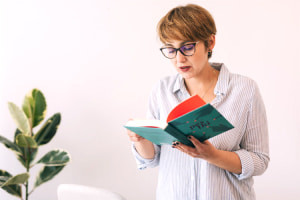 Duration

1.5-3 Hours

Accreditation

CPD
Description
In this free online course, you will learn about the various mechanisms involved in the formation of memories and the exhibition of attention in the brain. The course begins by reviewing some definitions of the concept of attention. Some disorders of attention will also be discussed and the areas of the brain that are responsible for such deficits will be analyzed.
Next, the various models of attention and their properties will be explained in detail. You will also learn the role of attention in perception processing. The neural mechanism and networks in the brain that enables the manifestation of the different forms of attention will be highlighted. During this course, you will be introduced to the subject of memory. You will learn some basic definitions of memory and how we learn. You will also study the various types of memory and you will be introduced to the stages of memory formation in the brain.
Finally, the neural structures in the brain that are responsible for memory control will be considered as well as disorders of memory. The subject of memory consolidation will also be discussed. This course will be of interest to students studying neuroscience, psychology or any related fields. It will also be beneficial to those who simply want to better understand how the brain works to improve their knowledge. Start this course today.
Start Course Now