Neo-Classical and Pre-Romantic Poetry
Master the fundamentals of neo-classical poetry and pre-romantic poetry in this free online course.
Publisher:

NPTEL
The Neo-Classical and Pre-Romantic period are two different stages of poetry with almost conflicting ideals. What makes them different? How did one movement lead to the other? This course will look at the key features that impacted these movements and how they transitioned from their respectful stages. We will also examine the most influential poets and their poems and discuss how they differentiate from each other in terms of their ideals.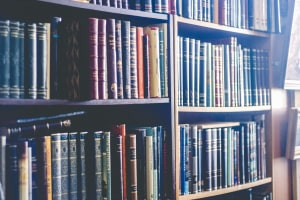 Duration

3-4 Hours

Accreditation

CPD
Description
Become an authority on neo-classical and pre-romantic poetry by studying what it means to be part of these two periods in history and their exhilarating poetry. How do these two periods differ from each other, and what makes them unique? In this course, you will look at what it means to be part of the neoclassical and pre-romantic poetry era. The ideals of these two eras conflict with each other. Pre-romantic poetry can be considered a reaction to the neoclassical era's artificial and intellectual poetry. You will contemplate how these two movements transition from one to the other. The course begins by introducing both the neoclassical period and the pre-romantic era. Here, you will look at each of these movements' key features and characteristics and compare their historical and literary contexts that shaped their excellence.
Then, you will explore the most significant and influential poets of each of these two eras. At first, you will break down these periods into three stages. You will initially study the poet John Dryden, who dominated this first stage. He was the first English poet laureate in the 1600s and considered an example of archetypal literary prowess. You will explore who he was as a person and then study and analyse his poetry and its effect on society. Then, you will investigate Alexander Pope, who was considered a great poet in the second stage of the neo-classical and pre-romantic periods. Alexander Pope is most well-known for his discursive and satirical poetry, and you will delve into his work extensively to gain an insight into his remarkable capabilities.
Finally, the course looks at the third stage between the neo-classical and pre-romantic eras and three more masters of poetry, namely Thomas Grey, William Collins, and William Blake. Each of these poets is considered someone prominent to their particular movement. This section of the course will look at their lives and historical circumstances that shaped their ideas. It will further look at their poems, analyse and dissect a variation, and the meaning behind their words. If you are captivated by the literary arts or poetry in general, this course is for you. This course examines the errors of poetry in which stereotypical poets and poetry get their characteristics. You will learn how to analyse and dissect poems by understanding the historical context in which they are written. Start this course today to develop your analytical skills and learn more about poetry during this era.
Start Course Now