Neoclassical and Pre-Romantic Poetry
Explore the famously beautiful verse of the neoclassical and pre-Romantic eras in this free online poetry course.
Publisher:

NPTEL
The neoclassical and pre-Romantic poetic genres overlapped but served conflicting ideals. This free online course examines their key features and explains how they informed each other. We analyze works written by some of the periods' most influential poets and discuss how their different ideologies echo in each line. Such close reading hones your analytical skills, adding a practical element to our study of lyrical and evocative poetry.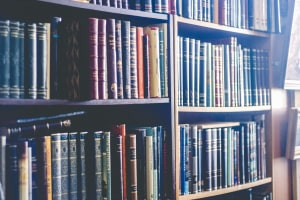 Duration

3-4 Hours

Accreditation

CPD
Description
This free online course helps you become an authority on neoclassical and pre-Romantic poetry by studying what defined these two periods and their exhilarating poems while we compare and contrast both genres. Their aesthetic ideals and ideologies often clashed and pre-Romantic poetry is considered a reaction to its 'artificial' and 'intellectual' neoclassical predecessor. We begin with an overview of the mid-seventeenth century and establish how these two movements transition from one to the other. We break down the key features and characteristics of each movement and compare the historical and literary contexts that shaped their excellence.
We then go through some of the works of each era's most significant and influential poets. We break down these periods into three stages and begin with a study of John Dryden. He was the first English poet laureate and is broadly considered an example of 'archetypal' literary prowess. We analyze who he was as a person and then break down his poetry and its effect on society. Then follows an examination of Alexander Pope, who was considered a great poet of the second stage of the neoclassical and pre-Romantic milieu. Pope is known best for his discursive and satirical verse and will we delve into his work extensively to understand and appreciate his remarkable capabilities and famously intricate work.
The course then looks at the periods' third stage and examines three more masters of verse: Thomas Gray, William Collins and William Blake. We consider their lives and the historical circumstances that shaped their ideas before conducting a close reading of their poems. This exercise of careful analysis and search for multiple layers of meaning confers useful skills that transcend the classroom and poetry. We also teach you how to ground such analysis in an understanding of each poem's historical context. This course suits anyone who is captivated by literature and verse as it introduces you to writers whose influence echoes across the centuries.
Start Course Now