Music Theory: Musical Form
Gain an in-depth understanding of the six models of classical music with this free online music course.
Publisher:

Open Yale Courses
This free online music theory course teaches you about musical form. In this course you will study the six models in classical music from sonata-allegro to rondo form and how each model was formed including their differences. You will also look into the features of verse and chorus and the four functional types that will show up in a sonata-allegro form, how the same material can return at certain points in a musical piece, and more!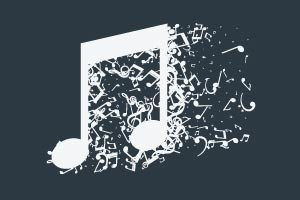 Duration

1.5-3 Hours

Accreditation

CPD
Description
This course will first introduce you to the six models in classical music which are the ternary form, sonata-allegro form, theme and variations, rondo, fugue, and ostinato. You will learn how they were developed at various times in the history of music. You will learn that theme and variations are the most established forms, and that sonata-allegro is more recent but is the most complex and the most difficult of all of these forms.

Next, you will study the four functional types of music that sonata allegro movement consist, which includes thematic, transitional, cadential, and developmental. You will also study the concept behind Rondo, which is a crucial form of music that arises again and again in any musician's development. The course will then teach you why it is important to include a coda in your music to tell your listeners that your music has reached an end. You will also be guided through the concepts behind Ostinato.

This free online music course will be very helpful for strengthening your aural skills and your understanding of basic music rules. It is the third in a series of music theory courses offered by Alison and comes after Music Theory: Instruments and Rhythm and Music Theory: Melody and Harmony. If you have finished studying the first two courses, now is the perfect time to take this course. Check out the course today, and boost your music skills in no time.
Start Course Now