Mrs. Dalloway by Virginia Woolf
This free online course will give you an insight into the modernist style of writing of Virginia Woolf.
Publisher:

NPTEL
You will study the writing style of modernist writer, Virginia Woolf, in this free online course. You will learn about the modern alienation, disconnect and other complexities of human behaviour through the narratives that are built around certain characters like Clarissa, Peter, Septimus and his wife Lucrezia (Rezia). You will learn to analyse the literary meaning of the symbols and themes in this novel.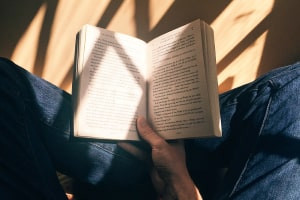 Duration

4-5 Hours

Accreditation

CPD
Description
The story, 'Mrs. Dalloway' covers one calendar day in one woman's life– Clarissa. Clarissa Dalloway is an upper-class housewife, the eponymous protagonist. The novel begins with Clarissa's point of view and follows her perspective. As Clarissa prepares for the party she will give that evening, we are privy to her meandering thoughts. When she returns from flower shopping, she is surprised by an unexpected visit from an old suitor and friend, Peter Walsh. The course will take you through her thoughts, as the narrative flows seamlessly across different time periods and space. You will learn about the characteristic modernist style of writing – stream of consciousness or subjective inner thoughts of a character. You will notice how the point of view changes constantly in this novel, often shifting from one character's stream of consciousness to another within a single paragraph. The point of view shifts from Clarissa and Peter, to Septimus Warren Smith, a veteran of World War I, who was wounded in trench combat and now suffers from shell shock.
Septimus and his Italian wife, Lucrezia, pass time in Regent's Park as they wait for Septimus' appointment with Sir William Bradshaw, a celebrated psychiatrist. 'Mrs. Dalloway' is a novel about various things, but primarily, it is a novel about the lack of empathy in post first world war London. It becomes a very real, experiential thing, as you will read about the mental agony suffered by Septimus Smith. After his return from the war, he is suffering from trauma, anxiety and depression, but more importantly, he feels completely alienated from this metropolis. He cannot connect to anything in the city. So, Septimus remains an unaccommodated figure in 'Mrs. Dalloway'. You will, thus, learn how this novel describes unaccommodation and lack of empathy. Superficially, Septimus seems quite dissimilar to Clarissa, but he shares many characteristics and thoughts with her – such as beak noses, love for Shakespeare and fear of oppression. As the thoughts of various characters criss-cross across time and space, you will come to know that Septimus was a budding young poet and he was one of the first to enlist when the war broke out. Eventually, he becomes numb to the horrors of war and its aftermath. The novel also mentions Evans, Septimus' friend, who died in the war. The mention of Evans is critical in understanding Septimus' state of mental anguish.
You will learn how Woolf has reflected on engineered masculinity and medical tyranny with constant references to Septimus and Rezia's interactions with Dr. Holmes and Sir William Bradshaw. You will also learn that the narrative in this novel expresses the whole process of certain characters being out of sync with the system or being incompatible with the system – temporarily incompatible, spatially incompatible, culturally incompatible or existentially incompatible. Existential incompatibility is visible in many modernist works. Lastly you will be made to analyse and understand the factors that give 'Mrs. Dalloway' its lasting legacy. In addition to language skills, your analytic, creative, and critical reasoning skills are sharpened as you learn to critique and analyse any published work. These skills are in demand in the present global and competitive world. Such skills will also be useful in the media and communications industry. Those interested in research and pursuing any course in English literature will derive value from this course. Start learning and enrol for this free course.
Start Course Now