Mrs. Dalloway by Virginia Woolf
This free online literature course explores Virginia Woolf's famous novel 'Mrs Dalloway' and its impact on Modernism.
Publisher:

NPTEL
This free online literature course covers 'Mrs Dalloway' by Virginia Woolf, an English Modernist author who wrote several seminal texts in the years between the World Wars. She was concerned with themes like modern alienation and disconnection, despite improvements to communication technology. We analyze her use of symbolism and examine the themes running through a novel that is as relevant today as it was nearly a century ago.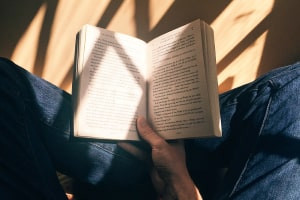 Duration

4-5 Hours

Accreditation

CPD
Description
'Mrs Dalloway' is the novel most often recommended for readers who are new to Virginia Woolf's work, particularly those daunted by her distinctive stream-of-consciousness style. This course also suits anyone who has already read the novel and would like to understand it better. The plot covers one day in the life of Clarissa, an upper-class housewife, and unfolds from her perspective in third-person voice. The course navigates her thoughts and shifts in voice, even within single paragraphs, as perspective changes character to people like Peter Walsh, her old suitor and friend, and Septimus Warren Smith. Smith is a World War One veteran who was wounded in combat and now suffers from 'shell shock' (post-traumatic stress disorder), which plays a strong thematic role in the novel.
The lack of empathy for soldiers that the general public felt in London after the Great War is palpable in 'Mrs Dalloway's' account of the treatment of Smith. We follow Smith's agony as he seeks relief from his pain via various people, including a psychiatrist. This highlights the theme of alienation as he no longer feels that he fits in anymore. This also demonstrates why Woolf's works are so beloved a century later as this theme of loneliness and disconnection endures in a supposedly connected world, echoed in experiences ranging from social media to segregation, from schoolyard bullying to divorce. The critical character of Evans, an army friend of Smith who died in the war, is crucial to understanding his current inner turmoil as Woolf pursues the Modernist interest in memory and its role in defining us.
The course looks at how Woolf reflects on engineered masculinity and medical tyranny, using her characters as examples of how society truly dealt with those who survived the war. We provide insights regarding the writing as it aptly reflects the characters' experience of being out of sync or incompatible with the system in which they find themselves. This course will help you develop your critical thinking and assessment skills as you gain an understanding of the use of symbols and metaphors within a complex and rewarding work of literature. These skills carry over to other fields and refine your critical reading abilities in any context, adding practical value to the beauty and emotion offered by this classic novel.
Start Course Now