Diploma in Models and Applications of Special Concretes
Study the polymer concrete, self-compacting concrete, and other special types of concretes in this free online course.
Publisher:

NPTEL
Concrete is one of the most versatile and interesting construction materials that has been in use for many years. Its properties are adjusted by simply altering its constituent materials ratios or adding different ingredients, making it suitable for diverse conditions. In this free online course, you will learn about the various special concretes, their preparation, properties, and applications. Start the course today and discover more!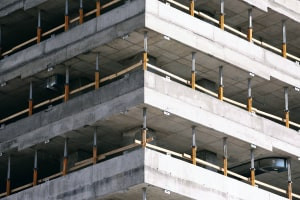 Duration

10-15 Hours

Accreditation

CPD
Description
Concrete is a highly valued construction material that is used worldwide and is preferred for its strength and durability, among other factors. It can easily be adapted to suit different climatic regions and working environments by simply adjusting its composition, method of preparation, and application methods. Many years of research have been invested in innovating unique concrete products for different construction scenarios. In this exciting free online course, you will learn about the different types of special concretes available, their ingredients, and methods of preparation, placing, compaction, and curing. First, you will study the Self-Compacting Concrete (SCC), which, as the name suggests, self-compacts without the need for any further effort. How is this possible? You will discover this as you go through the history of SCC, its advantages and characteristics, followed by mix proportioning, design and applications of SCC. One of the interesting properties vital for the functioning of SCC is its flow characteristics or rheology. This will be explained in detail, including the methods and equipment used to determine the rheology of a cement paste and the flow behaviour of concrete.
Next, you will be introduced to another type of special concrete, Fibre-Reinforced Concrete (FRC). Here, you will learn what FRC is, why it was developed, and the types of fibres used in making it. Furthermore, you will study the proportioning and design of FRC, the dosage of fibres required, as well as its properties in the fresh and hardened state. After that, you will be briefly taken back to the basics which include the methods of batching and mixing concrete, the types of mixers used, followed by an in-depth study of ready-mixed concrete. This knowledge will prepare you for the subsequent discussion on shotcrete, another special concrete whose mixing and application methods will be contrasted to those of regular concrete. As you will find out, shotcrete can also be reinforced with fibres, so you will discover how the fibres affect its properties, in addition to the curing techniques used for shotcrete. Then, you will uncover the next type of special concrete, the High Strength Concrete (HSC), whose constituent materials, design process, characteristics, and applications will be revealed.
Did you know that you could make concrete without cement? This may seem unbelievable, but it is true. You will discover the use of polymers in place of cement to make concrete. The polymerization process and applications of polymer concrete will be discussed and the importance of cover concrete will be emphasized. Then you will study the role played by formwork in improving the quality of cover concrete, followed by concrete compaction, a vital step in the concreting process. You will also learn about the purpose of compaction, the methods used, and the effects of over-compaction and improper compaction. The course will wind up with a discussion on precast concrete and recycling construction and demolition waste, which plays a crucial role in the global pursuit of sustainability and care for the environment. This course is specially designed for all practising and aspiring professionals in the construction industry. The knowledge acquired in this course will make practitioners in the construction industry adaptive to any working environment, particularly in the use of concrete as a building material. Therefore, if you are a contractor, engineer, technician, artisan or aspiring to be one in future, do not hesitate to grab this opportunity and gather this sought-after knowledge to enrich your résumé and broaden your skillset. Start the course now!
Start Course Now