ML for Business Managers: Build Regression Model in R Studio
Master the techniques and analysis involved in building regression models in R Studio with this free online course.
Publisher:

Start-Tech Academy
This free online course explains the methods and processes involved in using machine learning to build regression models using the program R Studio. We cover basic statistics and data analysis before addressing linear regression and its ability to model the relationship between variables. This course can boost your machine learning skills and enable you to predict changes that might affect your business and its bottom line.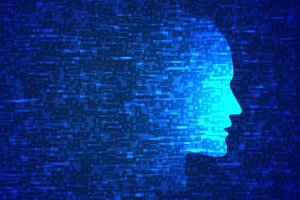 Duration

6-10 Hours

Accreditation

CPD
Description
This course leads you through the steps you should take when developing solutions to your business problems using linear regression. You must consider the issue you intend to solve when creating a model since the worth of the output depends upon the quality of the inputs. We can help you understand the different treatment received by qualitative and quantitative data and also cover the importance of data pre-processing and data interpretation when using machine learning techniques.
This course introduces you to the concept of 'bivariate analysis': the simultaneous analysis of two variables. It explores the possibility of a relationship between two variables and their consequent impact. Then we discuss correlation, a measure that reveals the extent to which two or more variables change together, and outline the role of linear regression in modelling their relationship. The course unpacks different linear modelling methods and techniques to help you use machine learning to predict future changes that affect your business.
We then examine the idea of 'residual standard error' (RSE), how much the response will differ from the 'true' regression line. Understanding this section will help you recognise that the 'shrinkage' statistical method fits a model involving all predictor variables. The estimated coefficients are shrunk towards zero, relative to the least square estimates. Finally, we study subset selection techniques, ridge regression and lasso in R before assessing the accuracy of predicted coefficients and the correlation matrix in R. This course can help business managers, executives or anyone interested in using machine learning and linear regression to predict future developments and master problem-solving.
Start Course Now