MicroStrategy Desktop 2020
Learn how to use MicroStrategy 2020 with this free online course which will show you how to clean and visualize data.
Publisher:

Pavan Lalwani
Use this course to become more proficient in data analytics using software like MicroStrategy. You will learn about functions such as data importation, cleaning, analysis, visualization and exportation. You will learn also about the creation of tables, charts, maps and KPI visualization, as well as forecasting data and creating an interactive dashboard. We will use a combination of videos and questions to teach you all about MicroStrategy.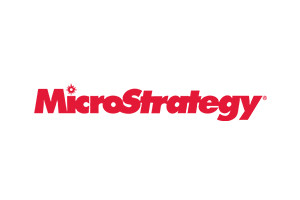 Duration

1.5-3 Hours

Accreditation

CPD
Description
Are you interested in data analysis and visualization? Do you worry it may be too difficult to understand or take too long to learn? That is where this course on MicroStrategy Desktop steps in! Not only is this software easy to use, but it is also a uniquely free tool that is designed to provide a simplified approach to carrying out data analysis. This course provides lessons on acquiring data, creating basic visuals, working with functionalities like filters and drills. You will learn how to create advanced visuals for your analysis and properly format visuals and pages. The course will then go further to show you how to create interactive dashboards as well. The course begins by defining the MicroStrategy Desktop tool and outlining its functions. You will be introduced to the benefits of using this tool and how to download the tool. Afterwards, you will learn about how dossiers are created and saved. You will be introduced also to the process of creating the different gallery elements such as bar charts, maps, tables, pie charts, ring charts, word maps, sunbursts, heat maps, and area maps on a dossier.
Have you ever considered combining multiple charts on a page and how it can be effectively applied? This course will show you how to do this. This free course also shows the learner how to accurately interpret data using a map. You will then learn about formatting. You will learn how to customize a table and format a Chart using data exploration. Finally, you will learn about reference line options including formatting titles, containers, axis titles and labels. Furthermore, the course delves deeper into some of the aforementioned applications to a more detailed and advanced level. You will learn how to create and format a bubble chart. You will then learn some more about line charts such as how to create and format multiple line charts. Another use case of this tool is in forecasting. Although the tools available in MicroStrategy Desktop do not provide full-scale specialized support of this functionality, there are simple methods of obtaining forecasts with this tool. How is this achieved, you may be tempted to ask? Well, this course will expound a little on this function. After learning about how forecasts can be performed, you will learn how to create and format Key Performance Indicators (KPI). You will then learn about how text, date and number filters are deployed. Lastly, this course will show you how to create and customize your dashboard, and it will also show you how to make a dashboard interactive.
Data analytics is no longer a new activity as businesses are often employing this practice to acquire relevant insight using data. Data is spread across various, and sometimes, complex sources, be it data from excel sheets, SQL files, or even websites. And quite often, these data require adequate cleaning, wrangling, and manipulation before and during analysis. There are a number of data analytic tools available to individuals or organizations who intend to do the aforementioned, however, not many of these tools are free and easy to use. The MicroStrategy desktop is easy to use and it is a tool used by both individuals and businesses. This tool is widely used because it can connect with existing enterprise apps and systems, it is a useful tool for solving big data-related issues, it is user-friendly and it offers advanced and predictive analytics features. Although there is a lot more than the user stands to learn with this program by practice, this online practical course comprehensively covers a general lifecycle of how the program can be used to produce relevant insight for businesses or individuals.
Start Course Now