Microsoft Excel 2013 - Intermediate Course
Master using formulas and functions to make Excel work for you with this free online Excel Intermediate course.
Publisher:

SimonSezIT
This free online Microsoft Excel 2013 intermediate course starts where our Microsoft Excel 2013 for Beginners course finishes. It will introduce you to a number of basic Excel concepts such as commenting, navigating the workbook, and working with printing. You'll get an overview of the formulas and functions used in excel, learn the tips and tricks in working with multiple workbooks and finding errors, and study Excel as a Data Analysis tool.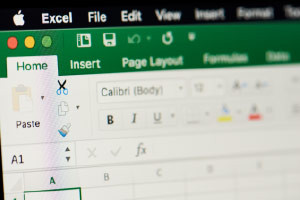 Duration

1.5-3 Hours

Accreditation

CPD
Description
This free online Excel 2013 Intermediate course starts by looking at the different views that Excel has, which is useful when you need to print specific parts of a spreadsheet or when you're looking at large files. The course then moves onto explaining how formulas work in Excel and how to work with multiple workbooks at a time.
Next, the course introduces you to incredibly useful functions in Excel like Find and Replace and Conditional Formatting. The course goes into depth on how to create great looking charts and graphs in Excel to help you bring your data to life - essential for any Excel user. You'll then learn about some of the most used Excel functions, specifically Lookup functions (VLOOKUP) and logical functions (IF).
Finally, the course starts you on your journey to really using Excel as a Data Analysis tool and you'll learn how to share and protect your workbooks for when multiple people are accessing them. Start this course today - You've learnt the basics, now it's time to take your Excel to the next level.
Start Course Now