Mental Health – Facts and Treatments
Learn about how mental illness and disorders affect our well-being and their treatments in this free online course.
Health
Free Course
This free online psychology course explores the basic facts about mental illness and psychological disorders and outlines their treatments. It highlights the social attitudes and stigmas associated with mental health and also describes the issues caused by the workplace. You will learn to understand the signs and symptoms of mental illnesses and psychiatric disorders of childhood, adolescents and adults.
Take this certificate on your own.
Start now and learn at your own pace.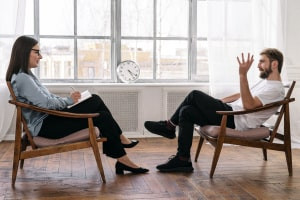 Description
Mental health is an integral and essential component of our overall well being. By taking this course, you will discover that mental health is much more than the absence of mental disorders. This course looks at different aspects of mental health and inspects how our understanding of the same is influenced by certain social attitudes. It begins by explaining the meanings of mental health, mental illness and mental wellbeing. It provides you with answers to many commonly asked questions such as: What causes mental illness? How do I detect any mental health issue? Can such issues or disorders be cured? You will get familiar with the Mental Health Act and its impact on the lives of patients, their families and their caregivers. This information can prove to be valuable in certain situations as mental illness and distress are not uncommon in today's world. This has resulted in a significant presence of dysfunction in our community and in workplaces.

Work-related stress is often overlooked. Is it possible to identify the early warning signs of workplace induced stress in employees? You will learn this and more in this course. You will get an understanding of the what, why, when and how to support workplace adjustments. Next, the course breaks down the potential causes, symptoms and treatments of some common psychological disorders identified by the experts of mental health. It begins with four major disorders associated with childhood and adolescence: ADHD, autism, conduct disorder and intellectual developmental disorder. Details of anorexia nervosa disorder and bulimia nervosa disorder are covered and you will study the five types of sleeping disorders. The course also simplifies sleep paralysis, depression, bipolar disorder and major depressive disorder with the use of vivid visuals and easy to understand language. As you absorb the critical facts discussed in the course, you can pause, reflect and have a fulfilling learning experience.

Finally, you will be introduced to personality disorders, stress and anxiety. Clear distinctions between panic and phobia or histrionic and paranoid personality disorders will augment the detailed insight into other types of personality and anxiety disorders. The section on schizophrenia will guide you on the aspects of hallucinations and delusions that such patients have as well as the available medications and therapy. The course also discusses the idea and prevalence of self-harm and suicide among the vulnerable. This knowledge can be useful if you wish to help anyone near you that might think needs it. As a student of behavioural science, you can benefit from this course as you will learn to identify or assess the needs of individuals with any form of mental trauma. As you enhance your caregiving skills, you can step forward to help those in need with more confidence. There is a growing demand for mental health counsellors and caregivers. Who knows, you may be able to pursue a new career in this field. So, start learning today!
Start Course Now