Meditation and Consciousness for Teachers and Practitioners
Study the Art of Witnessing and Meditation with this free online course for teachers and practitioners in this field.
Publisher:

Mohmood Valimohamed
This free online course teaches you the Art of Witnessing and the fundamentals of meditation about the teachings of the great masters through the ages. Learn about the concept of universal consciousness, the goal of your soul and your journey through multiple lives. We'll also guide you through the techniques of deep breathing and energy healing. This course will help you become a non-judgmental and forgiving teacher in this inspirational field.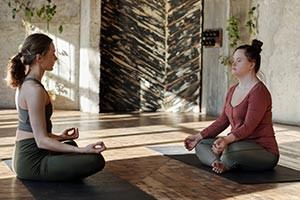 Duration

3-4 Hours

Accreditation

CPD
Description
As life becomes more and more stressful in today's world, it takes a toll on our health, mental well-being, and relationships. That is why people worldwide, individuals, corporate and other organizations, are looking for guidance on holistic well-being and mindfulness. Indeed, mindfulness training has become a part of the curriculum in several schools. If you would like to be a meditation, consciousness, and alternate therapy practitioner or instructor, look no further than this meditation course. It offers you the opportunity to learn the art of witnessing and meditational practices, such as energy healing, through a combination of video guidance and text. You will also receive insights into the age-old teachings of great spiritual masters and advice on becoming a good coach and therapist.
Did you know about the concept of silent witnessing as a simple yet profound technique of meditation? In this course, you will learn how to use the principles of witnessing in your daily life to live continuously in the present. You will discover how not to judge people and look deeper into their souls. You will experience blissfulness through guided mediation and understand its importance in the upliftment of your soul. You will look at the lives and teachings of great masters, such as Buddha and integrate their stories in your coaching and therapy sessions. Your sessions will also become more effective when you apply the energy healing technique and distant energy therapy that you will learn in this course. You will discover how to activate the energy centres (chakras) to give you immense power in your body. Finally, you will learn to forgive and forget, which is a significant step in your soul's journey.
Today, people are travelling across the world to seek out therapists, healers, and gurus with the hope of acquiring mental peace and happiness. At the same time, there's a surge in demand for knowledge and experience of spiritual consciousness. By taking this course, you will gain the much-sought-after expertise and skills within the familiar surroundings of your home. You don't need to renounce the world, your job or your family to achieve this invaluable knowledge. Daily practice of the skills you learn will bring you peace and happiness even as you carry on with your life as it is. You will begin to look at life and people from a different perspective. Moreover, you will heal and help other people as an instructor, coach, or therapist. You can even heal people, animals, plants, and even the planet over a distance. The earth has given you plenty – this is your chance to give back to the world and universe. So do not wait any longer. Begin your spiritual journey today!
Start Course Now