Mastering the Basics of Network Operations
Learn how to master the basics of network operations in this free online course.
Publisher:

Bigger Brains
Networks need to fix problems, yet the problem is sometimes unclear. This course covers the fundamentals of network operations, focusing on monitoring tools and ensuring network security and efficiency. Learn more about the various kinds of monitoring tools before you explore the characteristics of an effective network. Build on your previously existing infrastructure skills to take a further step towards a networking career.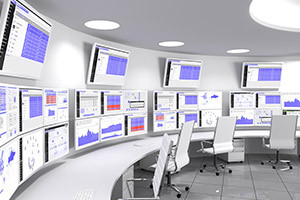 Duration

1.5-3 Hours

Accreditation

CPD
Description
Networks require monitoring, managing, and tweaks once they're in operation. Are you up for the challenge? This course will help build your knowledge beyond network architecture. We will start by illustrating network issues that necessitate more than just routine examination. We will then explore the various network monitoring tools available before learning how to determine what needs to happen. Furthermore, we will discuss methods for keeping tabs on potential problems that are not visible on the surface.
Moving along, we will discuss the significance of managing network settings, segmenting, patching, and updating. You will discover the role of the power of network segmentation in improving performance, compatibility, and security. For example, you'll learn the types of networks that should be segmented and why this is a good idea. Next, we will guide you through the use of switches and VLANs to create a more efficient network system. You will learn how switches divide the collision domain and how VLANs address the broadcast domain.
Approaching the end of this course, we will discuss the concept of wireless infrastructure by highlighting the purpose, access point and bridge of a wireless router. We'll show you the three most common wireless network configurations. You'll learn to supervise and resolve any less obvious but profound network issues that arise. The course provides extremely systemic and extensive explanations of subjects so you can stand your ground in this field. You will be one step closer to being a true network professional when you understand network operations. Sign up now and take your next step towards becoming an expert in the network.
Start Course Now