Master Unity from Zero - Foundations
A practical, easy step-by-step free online course to get you started with Unity and create your first game in no time.
Publisher:

Patrick Felicia
This course is an introduction to Unity; it takes the learner from knowing nothing to good levels of familiarity and proficiency with its interface and core components. It is relevant for hobbyists who are looking to get started with Unity and game development easily. It is also perfect for parents looking to introduce their children to programming painlessly, or teachers looking for a complete and clear resource on developing computer games.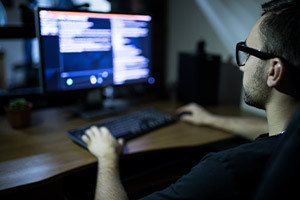 Duration

1.5-3 Hours

Accreditation

CPD
Description
With this free online course, get started with Unity and enjoy your game development journey without any frustration. It includes six sections that painlessly guide you through the necessary skills to master Unity's interface, use its core features, and create and navigate through realistic 3D environments. It assumes no prior knowledge on your part and ensures that you have all the information and explanations required every step of the way. All instructions are step-by-step using a format that is easy to follow. During the course you will learn to create indoor and outdoor environments, adding and controlling vehicles, and understand Unity's interface.
After completing this course, you will be able to master the features needed to create 3D environments for your games, quickly create and navigate through realistic 3D indoors and outdoors environments. Furthermore you will be able to create a 3D Maze with lights, walls and textures, and an island with trees, sandy beaches, mountains and water. You will also learn to control a car and a plane and export your games to the Web.
This course is the perfect place for people who want to get started with Unity and understand game development easily. It can act as a stepping stone for parents who are looking for a way to introduce their children to game programming in a simple way, for teachers looking for a comprehensive resource on programming through the creation of games or for aspiring indie game developers. So what are you waiting for: enroll now to begin your game development journey!
Start Course Now