Master the Art of Personal Conversations in Arabic Language
Deepen your expedition through the Arabic language by refining your fluency with this free online course.
Publisher:

Muhammad Elshanawy
Learn to communicate in Arabic for everyday situations. With this virtual course, you'll learn how to answer basic questions like "Where are you from?" as well as verb conjugation, salutations, and more. When conversing, you will learn to respectfully close and leave the conversation. Strengthen your fluency in the Arabic language by engaging in basic conversations in the Egyptian and Shamya dialects, so join us in class.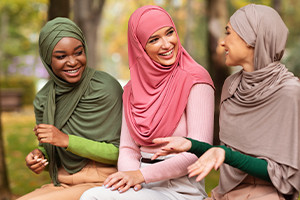 Duration

1.5-3 Hours

Accreditation

CPD
Description
The Arabic language and the culture of the Middle East offer influential intellectual, artistic, and culinary treasures of human history. And mastering a language entails comprehending and appreciating what you've discovered. Did you know, though, that classical Arabic has a 1500-year history? The inscription of Zabad is the first evidence of the Arabic scripture, belongs to the year 512 and was discovered in Zebed, south of Aleppo, Syria. Arabic literature is one of their most enduring gifts to the West. It is an element of Middle Eastern culture that, although getting forgotten or given only superficial respect, actually offers valuable insights into Arab civilisation. The Arabic terminology has an extensive dictionary and an endless list of words for expressing the same idea differently. Therefore, if you listen to Arabic poetry without first learning the acoustic of the language, perhaps the voicing will be totally unfamiliar and even alien to your ears. Allow yourself to immerse into the Arab ethnology by developing new words and phrases. Muhammad Elshenawy will be the tutor that will ensure that each step of your Arabic journey consists of comprehending the rich culture and history of the Arab world.
The key to understanding Arabic does not originate from the fact that it belongs to the six official languages of the United Nations or that the Egyptian vernacular is by far the most studied and broadly spoken Arabic dialect, with almost 60 million speakers. So, why is it so vital to study Arabic? It is a rich Semitic language with a mixture of dialects that could help your CV stand out. As a result, studying Arabic will enable you to travel, work, and explore the Arabian Peninsula, the Middle East, and North Africa. That is more than 25 Arab-speaking countries! As a result, learning Arabic will help you better understand the complexity and intricacies of Arab culture, which is periodically misinterpreted and misrepresented through the lens of Western folklore. But can we fight stereotypes? If so, how do we do it? We battle geographic and cultural ignorance through education. From harnessing the literature enrichment and artistic delight you desire or even truly enjoying that tour to the Pyramids, you have been dreaming about since childhood. Taking the first steps in improving language skills should be introducing yourself. As a result, this course will guide you step by step, starting with basic Arabic expressions and vocabulary. You will learn practical wording, questions, how to reply to the traditional 'Where are you from?', and dialect nuances between the Eastern Arabic and Egyptian accent. In the second part, 'Exercising Expressions and Language Rules', the tutor will help you learn grammar rules for gender-specific phrases and verbs based on who you're speaking. Then, you will study how to close and respectfully leave a conversation in Arabic. Also, rehearse with Muhammad the throat intonation while conjugating verbs with personal pronouns, regular/irregular nouns, and plural rules in the Arabic language.
Some people claim that learning Arabic takes roughly +2200 hours, which equates to more than 80 weeks or 1.5 years of consistent language study. Now, difficult does not imply impossible. The biggest dilemma is, which dialect should someone study? You will find everything you need to get you started in the course 'Master the Art of Personal Conservations in the Arabic Language.' Begin speaking and writing popular expressions in Egyptian and Shamya dialects that will help in your travels. This attitude will show genuine interest in the language, and mastering the Egyptian dialect (also known as Masri or Masry) will allow you to communicate with nearly 55 million people. The instructional strategies used in the lessons will assist students to enhance their communication skills to interact with natives in the Arab world. Nobody is making promises that studying Arabic will be easy. But, the challenge might sharpen the way you think. The competence in the Arabic language can lead to a variety of changes in your life, including greeting your neighbour in their original language to make them feel more welcome, as well as pursuing a career route as a language instructor, lecturer, company, or international commerce. So the question isn't whether it's worthwhile to learn Arabic. The question is, are you up to the challenge of 'Mastering Art of Personal Conservations in the Arabic Language?'
Start Course Now