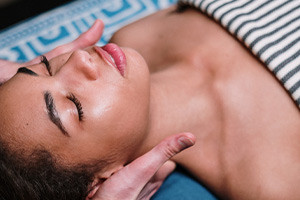 Massage From Around the World
-
Learners already enrolled
This Free Online Course Includes:
Hours of Learning
CPD Accreditation
Final Assessment
Start Course Now
COURSE PUBLISHER
Published by
-
Massage From Around the World
Master massage styles and techniques from around the world for health and pleasure in this free online course.
Massage helps people relieve pain, reduce stress, increase relaxation and promote gen...
Massage helps people relieve pain, reduce stress, increase relaxation and promote general wellness. A massage therapist requires a good range of techniques to attract clients and fulfil their needs. This free online course covers various types of massage therapy with different health benefits. We also examine the relevant equipment and common mistakes to avoid when giving a massage so sign up to provide pleasure and improve health.
Read More
In This Free Course, You Will Learn How To
View All Learning Outcomes
View Less
Complete This CPD Accredited Course & Get Your
Certificate

!
Certify Your Skills

A CPD accredited Alison Diploma/Certificate certifies the skills you've learned

Stand Out From The Crowd

Add your Alison Certification to your resumé and stay ahead of the competition

Advance in Your Career

Share your Alison Certification with potential employers to show off your skills and capabilities
Learner Reviews & Feedback For Massage From Around the World
View More Reviews
Back to course information
About Your Alison Course Publisher
- Alison Stats
- Alison Stats
- Learners
- Courses
- Learners Have Benefited From Their Courses
Read More
More Free Online Courses by This Publisher
Learners Who Took This Course Also Enrolled In
Frequently Asked Questions
How do I know which courses are best for athletes?
How long will the benefits of a massage last?
What techniques should I know as a massage therapist?
Who offers the best course to learn about massage?