Masonry Materials and Properties
Learn about the behaviour and properties of masonry in this free online course on masonry materials and properties,
Publisher:

NPTEL
This free course will introduce you to the constituents of masonry and the properties of those constituents. This course describes the manufacturing processes of masonry units as well as the effects of compression on masonry. This course explains the behaviour of masonry in shear and under tension. This course also gives an overview of the standard prism test, shear strength of masonry and the elastic modulus of masonry.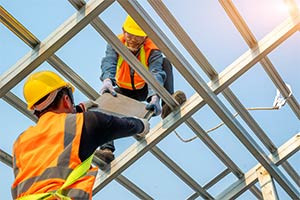 Duration

3-4 Hours

Accreditation

CPD
Description
This course introduces you to the engineering properties of masonry units. This course discusses the compressor strength of clay masonry unit as a property of significance that can influence the tensile strength and durability of masonry. This course also describes the bond between the mortar and the unit. You will learn about the field bond test as a quality control process, water retentivity, flexural strength and volume change in masonry units. You will also learn about grout and reinforcement.
This course analyzes the compressive strength of masonry, the deformability characteristics of masonry and the experiments conducted to determine the compressive strength of masonry. You will also learn about the application of the standard prism test and the factors that affect prism compressive strength.
This course also explains the shear strength in masonry, joint shear strength and the tests conducted to determine these This course further explains the tests used to evaluate the masonry compressive strength, the behaviour of masonry under shear and the stress-strain behaviour of masonry in compression
Start Course Now