Marketing Strategies - Sales Forecasting and Case Studies
The importance of forecasting sales and market control - with real-life examples - are explained in this free course.
Publisher:

NPTEL
By studying the basics of sales and marketing, you will be able to apply specialist marketing theories to real-life situations. The course begins by looking at the importance of sales forecasting and follows up with factors of market control. You will then analyze several different case studies to see how marketing theory can be applied practically to produce better results.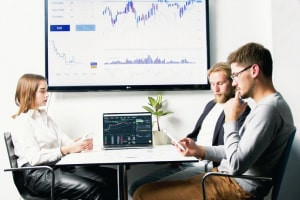 Duration

5-6 Hours

Accreditation

CPD
Description
Taking the fundamentals of sales and marketing, and learning how their theory applies to real-life situations is the thrust of this course. It starts by looking at sales forecasting and how the different aspects of the environment, industry and actual company sales play a role in accurate overall sales forecasting. This section also looks at different options for company sales forecasting and how these would further aid you in reaching sales targets.
Next, you will learn about 'market control', which covers the different tools, analysis and measures used to compare profits and prices to determine the efficiency of a business or an organization. You will also learn about the various types of market control such as annual planning, profitability, and strategic and efficiency control types. The course also touches on market expenses, how they change in respect to sales and how to look at the information available to you to form a comprehensive expenses analysis.
Lastly, the course covers various case studies in which it applies the skills learnt to real-life situations. In these examples, you will look at the companies' marketing plans, their SWOT analyses (strengths, weaknesses, opportunities and threats) and their current situations. You will learn how to evaluate different aspects of these situations and make recommendations in theory. This course will interest those in marketing, human resource management or any other area of communications or sales.
Start Course Now