Marine Electrical - Battery Maintenance and Safety Procedures
Free online course on applications and performance of batteries as well as safety measures in marine electrical systems.
Engineering & Construction
Free Course
Marine Electrical - Battery and Safety is a free online course that offers an in-depth understanding of the types, maintenance, and proper application of batteries in marine electrical systems. Learn about the factors that increase the risks of electric shock as well as the safety management requirements of electrical systems. Register for this course today and improve your knowledge of battery maintenance and safety in marine electrical systems.
Take this certificate on your own.
Start now and learn at your own pace.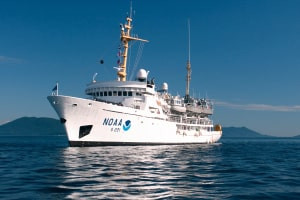 Description
The battery is said to be the heart of any electrical system. The reason could be that for controlling electrical equipment, an uninterrupted power supply is needed but such uninterrupted power is impossible with any dynamic electrical generating machinery. Hence, a battery is used as the electric power in a battery is continuously available in the form of a storage system. Another advantage of batteries is that they are portable. Imagine a voltage cell implanted inside the heart of a human being to operate the valve continuously, this comparison can signify the importance of batteries. Electrical hazards can lead to deaths and injuries such as shocks and burns. They can also lead to shipboard fires, explosions, and the disabling (through blackouts) of essential equipment and services on board which can compromise safety. Ensuring that the right controls and mitigation measures are in place is critical for maintaining safe operations. To be effective, control measures need to be developed at the organizational, technical, and individual levels. Companies must ensure that control measures, work practices, and procedures are in place to eliminate electrical hazards. Although policies and procedures provide for safe working practices, it is the culture within the organization and onboard each ship that must support the desired behaviors.
This free online course, Marine Electrical - Battery Maintenance and Safety Procedures, introduces you to the basics of batteries, their relevance to electrical systems, as well as their applications. The course also explains components of batteries such as battery cases, plates, separators, and other important components of batteries. You will learn about battery efficiency, the causes of energy loss during charging and discharging, alongside the methods for measuring the efficiency of a battery. This course takes a deeper look into primary and secondary batteries with their different characteristics and relevant examples. In this course, you will learn about alkaline and lead-acid batteries as secondary batteries from their properties and mechanism. You will also learn about Internal resistance, the components, as well as the characteristics of opposition to the flow of current within a cell. You will study the applications of different primary and secondary batteries in addition to the characteristics of sealed batteries. You will also study the plate area, impurities, electrolyte level, overcharging, undercharging, temperature, and other factors together with conditions that affect battery performance. You will then analyze the terminologies and techniques associated with batteries.
This free online course from Alison teaches the dangers of high voltage, defines the benchmark for a high voltage, and outlines high voltage equipment. The course evaluates the factors that increase the risk of electric shock as well as the safety management requirements of systems. The course goes on to discuss rescue from electrical shocks and injuries in addition to the dangers of electrical shocks. The course explores the body impedance, the means to prevent electric shock, along with the difference between a D.C and an A.C shock. You will learn the basic safety measures to take when operating electrical equipment as well as the first aid given to a victim in case of an electric accident. You will also learn about the common methods of artificial respiration that can be administered to a victim of electrical shock. This course will be of significant interest to students, researchers, marine engineers, and anyone seeking to learn about the battery and safety requirements of marine electrical. Register for this course today and improve your understanding of the principles and measures to ensuring safety from electricity as well as the proper usage and maintenance of batteries in marine electrical systems.
Start Course Now