Managing Intellectual Property in Entertainment Industries
This free online course on IP valuation can help you determine the true value of your business and capitalize on assets.
Publisher:

NPTEL
This free online course on Managing Intellectual Property in Entertainment Industries begins with managing intellectual property. The best managed intellectual property rights in businesses come from an interdisciplinary approach that the company takes. Next we will discuss piracy in the film industry. Any unauthorized use or reproduction of others work this can be termed as pirated work or the act can be referred to as piracy.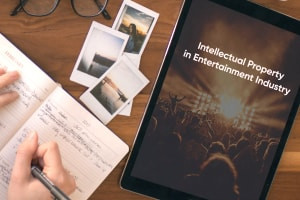 Duration

4-5 Hours

Accreditation

CPD
Description
This free online course on Introduction to Confidential Information and Remedies begins with defining confidential information. Confidential information refers to any information that can be protected by a promise or a covenant. The law of confidential information does not distinguish the different types of information. For something to be protected as confidential information it has to satisfy three conditions; the subject matter should be capable of protection, confidential obligation, unauthorised use causing detriment.
Next we will discuss geographical indication or GI which is a sign used on products that have a specific geographical origin and possess qualities or a reputation that are due to that origin. Next we will discuss designs, a design is applied to a finished article which is capable of being made and sold separately by an industrial process. Next we will discuss how enforcement of IP rights happens in practice. IP enforcement refers to the act of protecting your intellectual property assets.
Next we will move to infringement which refers to the use of intellectual property without permission or without consent. The legal consequence of infringement can lead to civil liability or criminal liability. Civil liability refers to private action remedies like injunction, damages, account of profit. Criminal liability refers to public action sanctions like arrest, detention, destruction, fines, imprisonment. Finally we will discuss alternative dispute resolution which is seen as a means by which you can settle a dispute by employing certain dispute resolution methods. We will also look at compulsory licences which are forced licences and are granted by the government.
Start Course Now