Learn the Fundamentals of Microsoft Project 2016
Learn how to operate the MS Project 2016 to plan, monitor, and control a project with this free online course.
Publisher:

Bigger Brains
Did you know that, although 'Microsoft Project' was first released in the 1980s, it is still a major player in the industry today? This course will familiarise you with the basic features and functions of Microsoft Project Professional 2016 so that you may use them successfully and efficiently in your real-world situation. Learn about the skills and expertise that a project manager requires to construct a project plan in Microsoft Project 2016.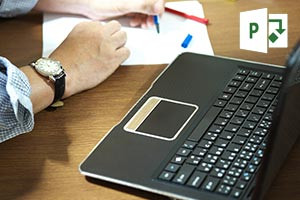 Duration

1.5-3 Hours

Accreditation

CPD
Description
Do you know that MS project is one of the most widely used PC-based project management software, providing project managers with a wide range of capabilities? This course will provide the learners with a variety of tools and methods for optimal programming of tasks, resources, and costs associated with a project's development to become efficient in controlling the impact of constraints during project challenges. You will be able to develop a project plan with Project 2016 and share it for review and approval with your supervisor and other stakeholders. The curriculum is separated into two segments for ensuring complete synergy between organization and optimization, starting with the fundamental concepts, followed by task scheduling, and concluding with key resource assignment techniques to enhance a project's overall performance.
The evolution of the Project software began in 1990, with the release of the world's first Windows-compatible version. Microsoft has consistently worked hard to integrate the program with an environment similar to the company's other products to make it easier for the user. MS Project Pro 2016 is a program designed for project managers to provide the tools needed to perform administrative tasks, such as overseeing resources, task assignments, and sharing appropriate reports with stakeholders, either within the tool or by utilizing other MS Office software applications. This course emphasizes the practice of creating a project plan systematically through step-by-step instructions. You will learn how to secure supplies like a pro to control project resources and accurately staffing. The project management material learning process is a collection of interactive video mini-lessons that illustrate and correlate theoretical concepts to their respective digital input into Microsoft Project Professional 2016.
Finally, the educational journey will improve your monitoring and controlling abilities as a project manager. You will understand the importance of organizing tasks, costs, and resources correctly to monitor changes while implementing the project plan. Following that, you will learn how to improve your scheduling skills so that you can appropriately align assets with their project's task. The assignment and comprehension of the Workflow Baseline Structure (WBS) to measure project performance are among them. Lastly, you will explore various optimization approaches and methodologies like the critical path to motivate you to utilize your administrative skills. The foundation for designing a successful project is learning the fundamentals of project management software. After all, it is a lot less difficult than you may assume. 'Learn the Foundations of Microsoft Project 2016' is an informative course that teaches about the MSP software application with the primary knowledge to understand the tool environment, develop your controlling and monitoring skills, and achieve proper planning for each work of the project plan.
Start Course Now