Lean Business Process Management Change Skills
This free online course will show you how to go from wasting valuable time and resources to improving productivity.
Publisher:

Stone River eLearning
If you have ever wondered how you can make a meaningful difference to the efficiency in your organization, then this free online course is a great place to start. Learn how to measure, manage and eliminate the waste lurking in teams or business processes with a practical method of improvement. This LEAN business management course will show you how you can reduce the non-value business activities and set SMART goals for your business.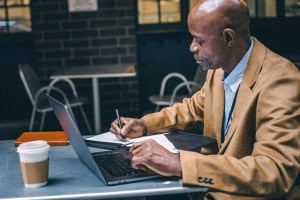 Duration

3-4 Hours

Accreditation

CPD
Description
Lean Business Process Management Change Skills is a free online course that aims to provide you with an in-depth understanding of how to manage the waste lurking in a team or business processes. It is important to understand the simple and practical continuous improvement process to move your team or business from wasting valuable resources to improving efficiency and productivity. You will learn how to improve processes with the important lean tools and techniques as well as learning the concepts of value, waste and the important lean improvement projects that can be utilized. This business management course introduces you to the features of some simple improvement processes, the features "TIM WOODS" guidelines and how to analyze the process flow of events in your organization or business segment.
Some of the tools you will be taught how to use are how to carry out a root cause analysis, a fishbone diagram breakdown, the "5WHYs", and how to create a process map. You will then move on to analyzing cause and effects, the materials that contribute to the effects and other contributing factors of the root cause. Do you know that there are specific techniques that can help you set achievable goals in your business process? The process management course describes how to measure the set goals, determine a realistic goal and how a business can be set up to close some gaps with the use of the SMED principle. Next you will learn how to write and implement SMART goals, before delving into the steps needed to carry out a changeover action in an organization including how to measure the productive and non-productive time in the business. The following key theme takes you through the idea generation process, brainstorming stage, and how to formulate business improvement questions along with how to execute, monitor and coordinate the tools, dashboard and other key properties that can be used in a project. Sometimes there will be resistance from colleagues about a new course of action and this business management training will teach you how to validate why you are moving away from something, analyze what you are moving towards and the reactions that changed the way you view the business.
Anyone interested in change management, lean business principles, SMART goals or business management would gain invaluable knowledge from this free online course. Enrolling in this course could also be of great benefit to you if there are some project management or business analysis in your current role and you would like to refine your skills and make an even bigger contribution to your organization.
Start Course Now