Language Perception and Production
Learn how the perception of language allows us to interpret and understand speech in this free online linguistic course.
Publisher:

NPTEL
Language perception and production allows us to think of something and use words and sounds to communicate that idea to other people, who then use a shared linguistic understanding to interpret those sounds and grasp the idea. This course guides you through the concepts that define the study of language perception and production, including 'perceptual narrowing' and the use of speech sounds. We explore both psychology and linguistic theory.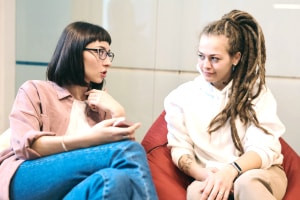 Duration

4-5 Hours

Accreditation

CPD
Description
The first section of this course examines the mental processes that we employ to produce speech sounds. We explain how vowels and consonants are articulated while speech is translated into thought. We study theories of speech perception and the principles of 'translational probability', an important concept from the field of statistics.
We then establish the significance of consonants and vowels before examining the structures and properties of the vocal tract. The course then studies the areas of the brain responsible for producing speech sound and shows you how these areas interact to produce the sounds we identify as speech.
Finally, the course covers feedforward and feedback control systems. We explore the two visual pathways, which follow the ventral stream and dorsal stream model, to show you how they combine to produce speech. We outline the 'seven stages of babbling' and lay out the varieties of speech errors commonly made by children, including the 'residual speech' mistake. This course explains how perception of language works and suits those interested in linguistics, psychology or childhood development.
Start Course Now